Possible DOJ Investigation Regarding Philips CPAP Recall
On April 25, Royal Philips announced they received a subpoena from the Department of Justice (DOJ) regarding the company's massive recall of respiratory devices. The DOJ requested information from Philips related to events that led to the CPAP recall, a signal that they may be preparing to open an investigation.
The subpoena is yet another hurdle Philips has encountered since they announced the recall of millions of their devices in June 2021. The company is already under pressure from the U.S. Food & Drug Administration (FDA), which has performed its own investigations and is actively watching how the recall is being handled.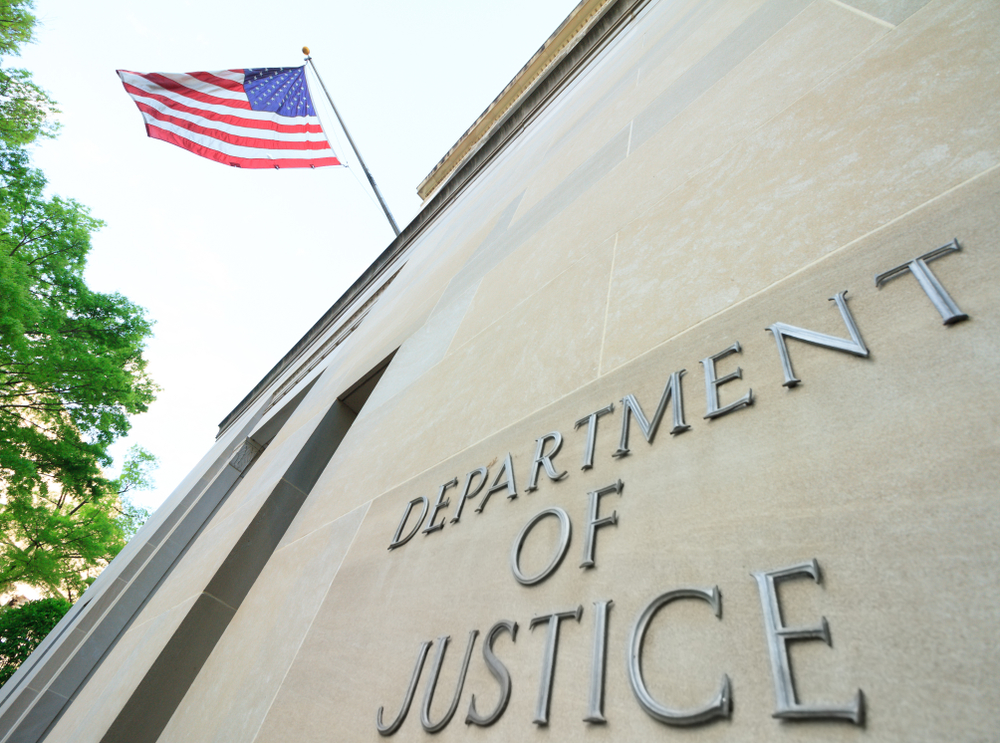 In March, the FDA ordered Philips to notify all users of affected devices within 45 days following a review of the company's efforts that found the steps taken thus far were inadequate. The federal agency said Philips failed to meet the federal requirements of recall notifications.
On Monday, May 3, the FDA proposed a second order be issued under section 518(b) of the Federal Food, Drug, and Cosmetic Act. They proposed Philips Respironics be required to "submit a plan for the repair, replacement, or refund of the purchase price of recalled devices manufactured after November 2015." Philips will be able to attend an informal hearing before the FDA decides whether an official order will be given.  
Following the DOJ subpoena and the involvement and orders from the FDA, Philips Respironics has committed another $177 million to recall costs. It's important to note that the total costs (they've set aside – an estimated $954 million) don't include potential legal fees or fines from federal regulators. With over 100 class action lawsuits, 185 personal injury lawsuits, a security class action case, a lawsuit by SoClean, and other international cases, Philips is facing legal fees and settlements that could amount to additional hundreds of millions of dollars.
What Is the Philips CPAP Recall?
In June 2021, Philips Respironics recalled millions of their continuous positive airway pressure (CPAP), bi-level positive airway pressure (BiPAP), and ventilator machines after receiving consumer complaints regarding a product defect. The polyurethane foam (PE-PUR) used for sound abatement in the affected devices is at risk of degradation. It can cause off-gassing and the release of dangerous particles into the device's air pathway. There are numerous health risks associated with the PE-PUR foam breaking down and being ingested and inhaled, including cancer, respiratory irritation and illnesses, and organ damage.
The FDA labeled the Philips CPAP recall as a Class 1 recall in July 2021. So far, around 5.2 million devices are affected, which increased from the original list of recalled devices in 2021.
Those who use an affected Philips CPAP, BiPAP, or ventilator machine have been left to make a difficult decision as the company rolls out its repair and replacement program: Do they continue to use a potentially dangerous machine or stop use, putting them at risk of other health problems and struggles? The answer is highly individual, and a healthcare provider should be consulted before making this decision.
CPAP machines help millions of Americans who suffer from sleep apnea get a good night's rest. But they do more than just ensure a better rest through regular and constant breathing; they help users avoid serious and life-changing health problems like chronic and extreme fatigue, high blood pressure, Type 2 diabetes, and heart disease.
Status of CPAP Replacement Devices
Last year, Philips Respironics stated that all recalled devices would be repaired or replaced by fall 2022, but they've since amended that timeline. Now, most devices will be repaired or replaced by the end of the year. Supply chain interruptions have worsened and delayed response time, but for millions of consumers, even a month is a long time to wait.
More than 2.2 million repair kits have been produced, and around 1.5 million have been sent to users so far. However, in November 2021, the FDA found that the new foam used to fix recalled devices may also pose health risks. Philips has been ordered to do testing on the replacement foam in an independent laboratory to ensure its safety. This may have a significant impact on when all of the recalled Philips breathing devices will be repaired or replaced.
Philips Recall Lawsuit Update
The Philips CPAP recall has resulted in hundreds of class action lawsuits and personal injury lawsuits that cite "failure to warn," and a wide range of illnesses claimed to be caused by inhaling harmful particles in their devices. The health problems listed in Philips recall lawsuits include bladder, lung, brain, breast, kidney, liver and other cancers, heart failure, lung and liver disease, chemical poisoning, and other serious illnesses.
Unfortunately, reports and orders from regulatory agencies have only added fuel to the fire. An FDA investigation into a Philips Respironics manufacturing facility found that they've received complaints about the PE-PUR foam degradation from consumers for years, as far back as 2015. And if the DOJ decides to investigate what happened leading up to the recall, Philips will be under the microscope once again. What they discover could worsen an already serious and far-reaching problem and lead to more repercussions.
Philips shares recently dropped another 12% due to increased recall costs and the supply chain disruptions they've been experiencing. With mounting legal claims, the total financial cost of the CPAP recall will be astronomical.
Public scrutiny, combined with the FDA and DOJ's involvement and findings, has and will continue to have, a negative impact on Philips' reputation – not to mention, more lawsuits can be expected given the sheer number of recalled devices. It's clear that with the release of damning information regarding Philips' prior knowledge of the device defect and years-long delay in acting on consumer complaints, the company's legal troubles have only just begun.