Diabetes Drugs Used for Weight Loss Could Cause Severe Stomach Issues
For decades, consumers have been chasing after effective weight loss remedies in the form of diets, exercises, and medications, often a combination of all three. Many have even resorted to more drastic steps, like surgery, to lose weight and keep it off. Unfortunately, most weight loss plans and treatments provide short-term results; unless lifestyle and dietary changes and/or medication are continued for the rest of their lives, people tend to regain much of what they lost.
Currently, one of the most common weight loss treatments is Type 2 diabetes medication, and they've become increasingly popular and highly sought after. Five years ago, 90% of semaglutide, liraglutide, and tirzepatide, all three GLP-1 medications, were prescribed to people with Type 2 diabetes.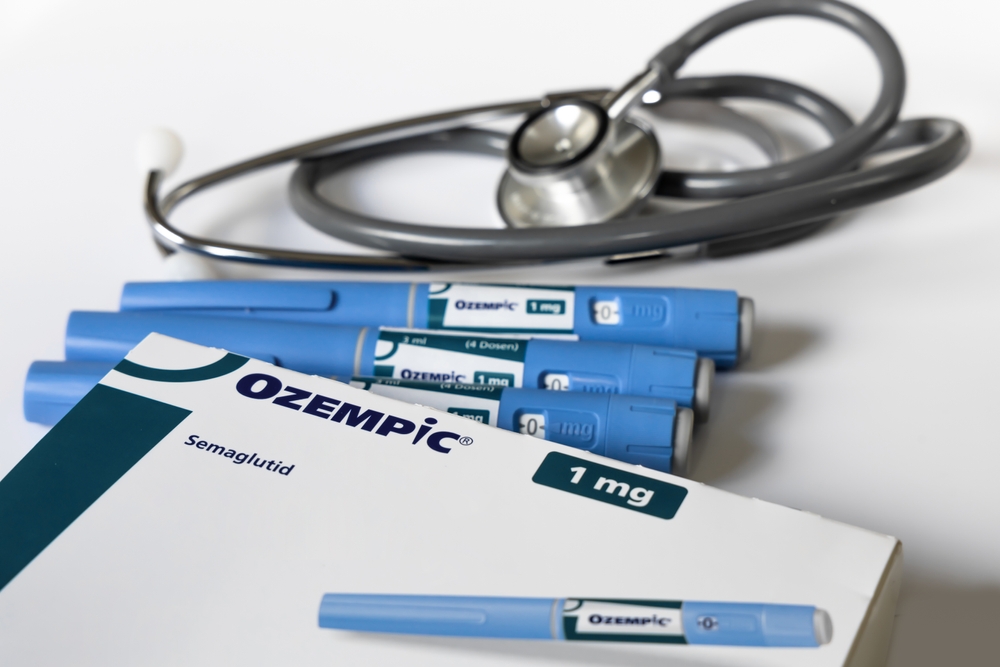 However, once consumers and doctors discovered their drastic weight loss effects, the purpose of prescribing these drugs shifted. Today, only about 58% of people taking Ozempic and similar drugs have diabetes, shining a spotlight on their off-label use to treat people who are overweight or obese.
Now, a new study says these weight loss drugs could cause stomach paralysis and other serious issues. According to the study, GLP-1 agonist medications developed to treat Type 2 diabetes, including Ozempic, Wegovy, Saxenda, and Mounjaro, could cause severe stomach issues. Gastroparesis (stomach paralysis) and other painful and potentially life-threatening stomach problems are rare but serious side effects of these drugs.
With over 40% of American adults considered obese, the rapid and significant weight loss seen from Ozempic, Wegovy, Saxenda, and Mounjaro has led to massive shortages. These shortages have left people who need the medications to manage Type 2 diabetes to suffer; access to GLP-1 agonists has become unreliable because of the sheer number of consumers who are being prescribed the diabetes drugs for another use.
But are the increased risks of severe stomach problems from diabetes drugs used for weight loss worth the risks?
Research Shows Risk of Stomach Problems from Diabetes Drugs Used for Weight Loss
In October, a study published in the Journal of the American Medical Association (JAMA) examined the gastrointestinal effects of GLP-1 medications on patients with a record of obesity. The health records analyzed by the research team were of non-diabetics, and they compared GLP-1 drugs semaglutide (Ozempic, Wegovy) and liraglutide (Saxenda) to a different type of weight loss drug.
The findings of using diabetes drugs for weight loss were concerning and indicated there are rare but severe side effects of these medications, including gastroparesis, bowel obstruction, and pancreatitis. One of these adverse reactions – gastroparesis – is not noted on the medications' packaging, and yet it was found to be a real risk.
The following are key findings of the study on the gastrointestinal effects of diabetes drugs used for weight loss:
The rate of pancreatitis was 5 cases for every 1,000 users who took semaglutide and 8 out of every 1,000 users of liraglutide.

Gastroparesis occurred at a rate of 10 cases for every 1,000 users of semaglutide and 7 for every 1,000 who took liraglutide.

Bowel obstruction was experienced at a rate of 8 cases for every 1,000 patients on liraglutide.
The release of such research on the severe stomach issues associated with Type 2 diabetes drugs used for weight loss reinforces the concerns raised among doctors across the U.S. Still relatively new (Ozempic was FDA-approved in 2017), the dangers of off-label medication use, especially in the long-run, aren't fully understood. As doctors continue to prescribe GLP-1 medications for weight loss, understanding and examining the risks of these drugs is crucial.
How Do Diabetes Drugs for Weight Loss Work?
GLP-1 medications like Ozempic, Wegovy, and Mounjaro mimic hormones within the intestine. They slow down digestion, suppressing the appetite and making people feel fuller for longer. Gastrointestinal side effects, such as pancreatitis, bowel obstruction, abdominal pain, nausea, and vomiting, are noted on the labels of these Type 2 diabetes medications.
Given how semaglutide, tirzepatide, and liraglutide work – appetite suppression and the sensation of fullness – the discovery of their weight loss effects isn't surprising. But what's so appealing about diabetes drugs for weight loss is just how effective they are.
In one study by Eli Lilly, manufacturer of Mounjaro, the average weight loss among participants in the first six months was over 20% of their body weight. Those who remained on the drug for the following year lost an additional average of 5%.
While GLP-1 diabetes drugs are one of the go-to treatments for weight loss in America today, in general, consumers must remain on the drugs long-term if they want to keep the weight off. So far, most studies of diabetes drugs used for weight loss show that the majority of the weight people lose while taking the medications comes back – and quickly – once stopped. And with doctors warning about the long-term effects of diabetes drugs, there's a lot to consider when seeking to use the medication off-label.
Lawsuits Against Diabetes Medication Manufacturers
An analysis of millions of electronic health records showed about 1.7% of people in the U.S. were prescribed a semaglutide medication in 2023. With the popularity and widespread use of Ozempic and other diabetes drugs for weight loss, manufacturers of these medications may soon be inundated with lawsuits.
In fact, the research published in the JAMA came less than two months after the first diabetes drug lawsuit was filed. The lawsuit filed in August against Noro Nordisk, manufacturer of Ozempic and Wegovy, and Eli Lilly, manufacturer of Mounjaro, alleges their drugs caused the plaintiff severe stomach issues, including gastroparesis.
Complications of Stomach Issues Linked to Diabetes Drugs for Weight Loss
The newly released research on the gastrointestinal effects of diabetes drugs used for weight loss has identified three types of stomach issues: pancreatitis, stomach paralysis, and bowel obstruction. These conditions can have serious health effects and must be treated by a doctor.
Pancreatitis refers to an inflamed pancreas. The organ helps digest food and regulates blood sugar levels. Symptoms of pancreatitis include vomiting, fever, pain in the upper belly, rapid pulse, and upset stomach. Serious complications can occur from pancreatitis, and sometimes, hospitalization and surgery are needed.
Gastroparesis occurs when the stomach muscles don't naturally and properly contract to move food through the digestive tract. It either slows down or completely stops these contractions, which prevents food from emptying from the stomach. Gastroparesis symptoms include nausea, vomiting, bloating, abdominal pain, unstable blood sugar levels, and more. It can cause severe dehydration, malnutrition, and food hardening that stays in the stomach and blocks food from passing into the small intestine. Many patients with stomach paralysis require hospitalization.
Another risk associated with the use of diabetes drugs for weight loss is bowel obstruction – when digested food is unable to pass through the bowel. Blocked waste and gas can build up, and there are serious dangers when it occurs. Bowel obstruction causes abdominal pain, nausea, vomiting, lack of appetite, diarrhea, rapid heartbeat, and an overall feeling of sickness.
Anyone who's taking GLP-1 medications like Ozempic should know the dangers and symptoms of side effects. The gastrointestinal system is complex, and when it isn't working correctly, there are serious health risks. If you think you're experiencing an adverse event from taking semaglutide, tirzepatide, or liraglutide, contact your doctor immediately, or go to the hospital.