Timeline of the Trump Documents Investigation
On August 8, the FBI searched former President Trump's Florida home, the Mar-a-Lago Club. This search was the latest in the government's attempts to have the former president return files from his tenure. Following this legal case can be challenging. Here is a brief timeline of the Trump documents retrieval and investigation to highlight the developments.
2021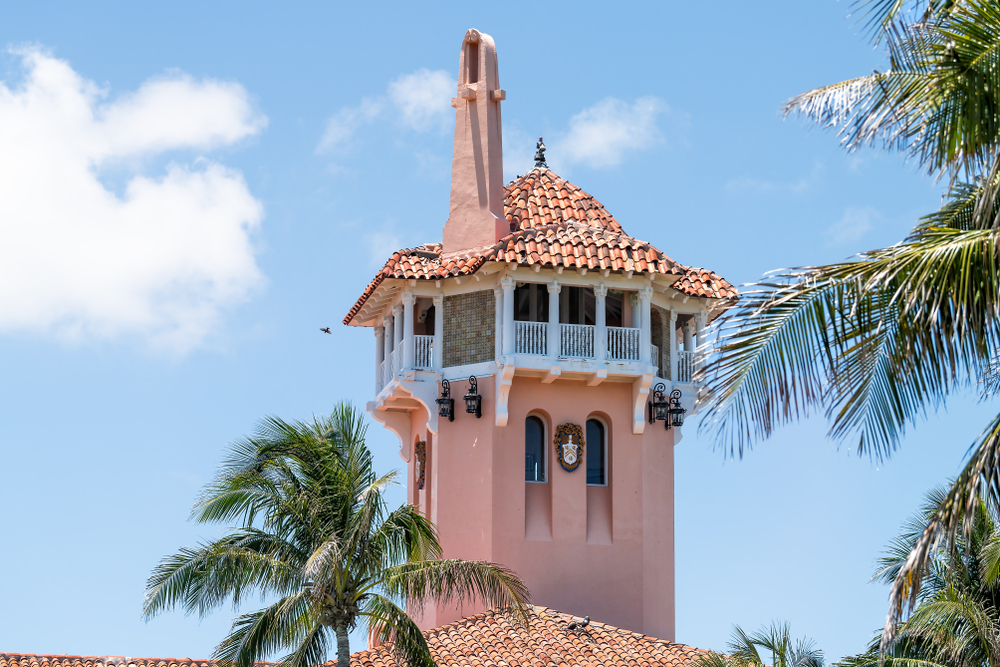 Jan. 18 – Moving vehicles are spotted at the Mar-a-Lago Club in Palm Beach. Investigators shared in court documents that these vehicles contained documents being transported from the White House to Mar-a-Lago, Trump's Florida residence.
May -The National Archives and Records Administration (NARA) began approaching former President Trump's team asking for missing presidential records. Over the span of 2021, NARA and Trump's team exchanged extensive communications about the missing records. 
Late December – NARA is told that documents have been located at Trump's Florida home.
2022
Mid January – NARA retrieves 15 boxes of top-secret classified documents from Trump's Mar-a-Lago home. Contained within these documents were letters between former President Trump and North Korean dictator Kim Jong-un and a letter from former President Obama to incoming President Trump. Agents found over 180 classified documents in these boxes.
February – NARA asks the Department of Justice (DOJ) to investigate Trump's handling of White House records and whether he violated the Presidential Records Act and other laws related to classified information. The FBI opened a criminal probe into the potential mishandling of classified documents.
Chief Administrator at NARA delivers a report to the House Committee on Oversight and Reform. Former President Trump issued this statement, "The National Archives did not 'find' anything, they were given, upon request, Presidential Records in an ordinary and routine process to ensure the preservation of my legacy and in accordance with the Presidential Records Act."
April & May – NARA informed Trump's legal team that the documents recovered would be provided to the DOJ and FBI. In this collection of documents, officials found more than 100 documents with classification markings. The DOJ indicates Trump's removal of official presidential records is being investigated. Trump's lawyer asks NARA for additional time to review the returned boxes of items to determine if any specific document is subject to privilege.
NARA informs Trump's attorney that they are rejecting Trump's requested delay and refusing his protective claim of privilege, and will provide the FBI with access to the records.
The DOJ issued a grand jury subpoena to Trump's legal team, seeking all classified documents at Mar-a-Lago. The DOJ informs Trump's attorneys that they can comply by handing over all the documents at Trump's Florida home, including a sworn statement that all the requested documents had been turned over.
Former White House aid Kash Patel shared via the media that former President Trump declassified the documents that were found at his home.
Evan Corcoran, an attorney for Trump, wrote a letter to top DOJ officials outlining why Trump did not violate any criminal laws. Within the letter, Corcoran included, "any attempt to impose criminal liability on a President or a former President that involves his actions with respect to documents marked classified would implicate grave constitutional separation-of-powers issues."
June – Corcoran asks that FBI agents to meet him on June 3 at Trump's Florida home to retrieve more documents being sought from the subpoena issued in May. Three agents and the DOJ's top counterintelligence official Jay Bratt visit Mar-a-Lago. They're provided a file folder containing additional documents – 17 top secret, 16 secret and five confidential. 
Christina Bobb, a custodian of Trump's records, gave the FBI agents a letter documenting that Trump's team had conducted a diligent search. All records were turned over and the file folder includes all documents in question.
Corcoran shared that all records from the White House were kept in the storage room. He included that no other documents were stored in other locations, and all available boxes were searched. Trump's attorney would not permit the FBI agents to examine the boxes stored in the storage room to confirm that no additional classified documents were there.
Bratt asked former president Trump's legal team to secure the storage room and all boxes moved from the White House. Bratt raised the issue that Mar-a-Lago does not have a secure location for storing classified information and indicated that documents at Trump's Florida home "have not been handled in an appropriate manner or stored in an appropriate location."
Aug. 5 – FBI agents obtain a warrant to search Mar-a-Lago. This warrant included references to an ongoing investigation into violations of the Espionage Act, obstructions of justice and presidential records laws. Investigators demonstrated that they have evidence that shows that "government records were likely concealed and removed from the Storage Room and that efforts were likely taken to obstruct the government's investigation."
Aug 8 – FBI agents search Trump's Florida home, removing 33 boxes, other evidence and containers. These boxes contained more than 100 classified records.
Aug. 11 – U.S. Attorney General Merrick Garland released the search warrant detailing what the FBI agents were searching for and an inventory of what was collected by the FBI.
Aug. 22 – Trump's attorneys ask that a special master be appointed.
Confidential documents between former President Trump and his attorney were also retrieved during this search. Trump filed a lawsuit against the DOJ, requesting that a federal judge appoint a special watchdog to review documents. The lawsuit also asked the judge to block access to the seized documents by the DOJ. The case requests that a detailed list of property be released to Trump and his attorneys. If any seized items were not within the scope of the search warrant, the former president requested that these items be restored to their rightful owner.
It is reported that the DOJ is using a privilege review team to identify which confidential documents should not be reviewed by investigators. Opposed to this, former President Trump filed proceedings, requesting that a special master be appointed to handle these types of documents. U.S. District Court Judge Aileen Cannon, who is hearing this suit, mentioned that she was inclined to appoint a special master, but if a privilege review team was being utilized, might eliminate the need for a special master or watchdog. 
In Trump's lawsuit against the DOJ, he accused the federal government of violating his Fourth Amendment right – the right against unreasonable search and seizures. It is believed that this search of Trump's Florida home is the first time a house belonging to a former president has been searched in relation to a criminal investigation. 
Aug. 26 – The DOJ released the redacted Mar-a-Lago search affidavit. 
Aug. 30 – DOJ officials shared that obstruction of justice is now a focus of the Trump documents investigation. In addition to investigating the mishandling of classified documents, officials are investigating whether anyone obstructed their investigation.
Sept. 5 – Judge Cannon granted Trump's request for a special master. A special master is an independent third party who is sometimes assigned in sensitive cases to review materials that the attorney-client privilege could cover. Cannon also ordered the DOJ to stop reviewing the records as part of its criminal investigation. Cannon gave Trump and the Justice Department until September 9, to submit a list of proposed special master candidates. It's unclear if the Justice Department will appeal the decision, which could delay the investigation further. It's unknown how long a special master's work could take.
What Is the Presidential Records Act?
Much of the Trump document investigation revolves around the Presidential Records Act (PRA). The PRA was established in 1978 and governs the official records of Presidents and Vice Presidents that were created or received after January 20, 1981. It requires presidential administrations to preserve certain documents. This act ensures that the official records of the president are owned by the public. Vice-Presidential records must be treated the same as Presidential records. 
Items  included under the Presidential Records Act include all manner of documents, including all written communications related to a president's official duties, emails, memos, notes and letters. Specifically, this act requires that those involved, including the president and his staff, take steps to file personal records and presidential records differently. Once the president leaves office, the presidential records automatically transfer from the president into the legal custody of the Archivist, while personal records may remain with the president. 
Throughout Trump's tenure as president, there have been concerns regarding his record keeping. Evidence removed from Mar-a-Lago in August highlighted that some boxes contained classified records, personal papers and newsletter clippings, amongst other documents.
Political experts have shared that they do not expect any formal criminal charges against Trump before the midterm elections in November. Federal prosecutors are prohibited from filing charges in case these actions influence or affect an election. Attorney General Garland issued a memo in May, sharing the following. "Simply put, partisan politics must play no role in the decisions of federal investigators or prosecutors regarding any investigations or criminal charges."