Supreme Court's DACA decision far from a final answer for Dreamers
A Supreme Court ruling this week blocking the Trump administration's attempt to immediately shut down the Deferred Action for Childhood Arrivals, or DACA, relieves, for the time being, the uncertainty 650,000 children born to undocumented immigrants have faced since President Donald Trump's second year in office. But the struggle for the "dreamers," as that group is called, is far from over.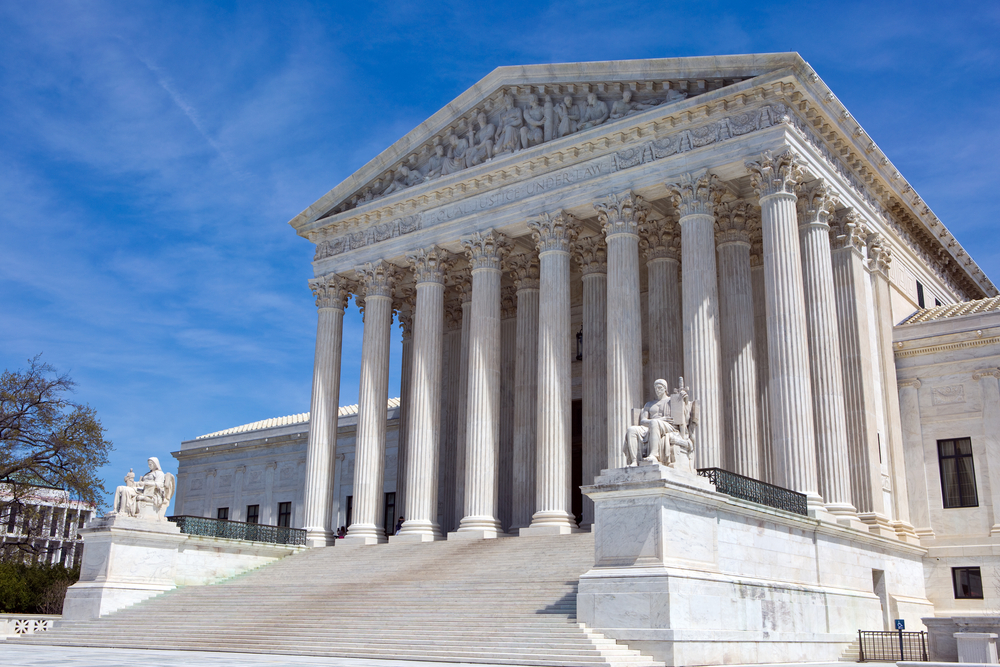 The administration could, at any time, propose a new plan for shutting down the program. Many activists are turning to Congress to carve a more permanent path for dreamers.
"We have already put out a petition asking the Trump administration to revert back to where it was in 2010 allowing folks to continue to renew and allowing people to submit new applications for DACA, which ended in 2017," said Jose Alonso Munoz, a spokesman for United We Dream. Founded by immigrant youth, it is the nation's largest organization for DACA recipients. Munoz is, himself, a DACA recipient whose own protections are set to expire in 2022.
RELATED: Ginsburg leaves legacy of fighting for equality
RELATED: Report: School police do not keep students safer
DACA protects about 1 million of those born in the U.S. to undocumented immigrant parents from being deported and affords them the opportunity to get an education, to work legally and eventually, to get other benefits, such as Social Security and Medicare. Trump put an end to any new applications in 2017.
"The Trump administration has shown us time and time again its goal is to make it as difficult as possible for immigrants living in this country," Munoz said. "There are lots of questions about whether this is a risk Trump will take with an election coming up. Under any other president, they probably wouldn't want to take a gamble like this so close to an election."
But, he said, Trump's behavior "doesn't match with what common sense would lead us to believe."
Many of those who were too young to apply for DACA before the cutoff in 2017 are now eligible, he said, and could apply if restrictions are lifted.
"DACA is safe from Trump for now, but the fight continues," said Antonio Arellano, interim executive director of Jolt Action, a Texas-based Latino civic engagement organization. "We renew our call to Congress: You must find the courage to provide a permanent solution to our nation's broken immigration system. Create a citizenship pathway for all undocumented immigrants," he said in a statement.
The justices, in a 5-4 vote, , rejected on Thursday the Trump administration's arguments that the DACA program started by President Barack Obama eight years ago is illegal and that courts play no role in reviewing the decision to end the program. Chief Justice John Roberts wrote for the court that the administration did not properly pursue the end of the program.
In the opinion, Roberts made it clear the administration had other, less harsh avenues to take. For example, it could have kept protection from deportation, but limited the perks "dreamers" could receive, including the ability to participate in Social Security and Medicare, Roberts wrote. It could also have allowed more flexibility in when the program would stop for individuals, considering if young immigrants were in school or serving in the military, to give them time to complete their studies or service.
In the high court opinion, Roberts wrote that when the acting Department of Homeland Security secretary issued a memo terminating the program, it violated the Administrative Procedure Act "by failing to adequately address important factors bearing on her decision. For the reasons that follow, we conclude that the Acting Secretary did violate the APA and that the recission must be vacated."
Roberts was joined by the court's four more liberal justices, who agreed terminating DACA violated the APA. He stressed that courts should not substitute their own judgment for that of the agency. But it is the court's job to determine whether an agency made its decision "based on a consideration of the relevant factors and whether there has been a clear error of judgment."
In a statement, DHS Acting Secretary Chad Wolf said, "This ruling usurps the clear authority of the executive branch to end unlawful programs.''
In her memo to end the program, then-acting Department of Homeland Security Secretary Elaine Duke concluded that DACA was illegal and should be ended because it allowed recipients to become eligible for government services like Medicare and Social Security.
Related: Supreme Court LGBTQ ruling leaves many battles still to be fought
But Roberts said Duke's memo did not consider what was at the heart of DACA, which is to grant protection from deportation. Roberts also said Duke failed to address how rescinding DACA would affect the lives of those protected. She "might have considered more accommodating termination dates."
Roberts was joined by justices Ruth Bader Ginsberg, Elena Kagan, Sonia Sotomayer and Stephen Breyer in rejecting DACA recipients' claim that the Trump administration's decision to end DACA violated the Constitution because it was motivated by an intent to discriminate.
Despite the obstacles still ahead, the court decision was cause for celebration for dreamers within the DACA community.
And Democrats around the country praised the ruling, including Sen. Elizabeth Warren.
"I'm happy the Supreme Court upheld DACA to protect Dreamers from the crisis Trump created," Warren tweeted. "But we can't stop here. The House passed the American Dream & Promise Act over a year ago. @SenateGOP: stop the political games & pass this bill for Dreamers & their families. #HereToStay."
Congressman Bill Keating called Trump's attempts to end DACA "cruel and unusual" and praised the court ruling. He is an original sponsor of the Dream and Promise Act passed by the House. Both he and Warren called on the Republican-dominated Senate to pass the bill.
"I will continue to support its passage into law," Keating said in statement. "The policies in H.R. 6 outline how we must treat those who only know this country as home and look to our country for protection. Offering safety and security for those in need is the American thing to do."
Roberts, in the high court's opinion, reiterated that the court was not deciding "whether DACA or its recission are sound policies." The court addressed "only whether the agency complied with the procedural requirement that it provide a reasoned explanation for its action. He said the solution was for the court to send the issue back to Homeland Security for it to reconsider. If it wants to consider ending the program again, it needs to offer a better explanation, he said.
In a statement released Thursday, Advocates for Youth said the Supreme Court was correct in "recognizing the illegality of the Trump Administration's attempt to end the Deferred Action for Childhood Arrival program, which protects young immigrants from deportation. DACA has made it possible for thousands of young people to pursue higher education and employment without fear."
Being able to pursue legal status, the statement said, means more young immigrants will get the health care they need and can feel safe reporting sexual assault or other violent acts.
The statement went on to say that Advocates for Youth took exception to the high court's ruling that the DACA decision was not motivated by racial animosity "when nearly every action and comment of the Trump administration on immigration has so clearly been racist and anti-immigrant."