Is the NFL Getting Better at Protecting Players from Brain Injuries?
Hundreds of players in the National Football League sustain injuries of all sorts each year, and the 2022-23 season has been no different. There have been countless tackles, trips and throws gone awry. And, on December 2, the sheer intensity and risks of the game were put on full display when Damar Hamlin suffered cardiac arrest after a hit during a game against the Cincinnati Bengals. In a chilling scene shown on national television, Hamlin, completely still, was given CPR on the field and was then taken to the hospital.
Along with the "routine'' sports injuries and Hamlin's horrific experience, the season also included dozens of players receiving concussions.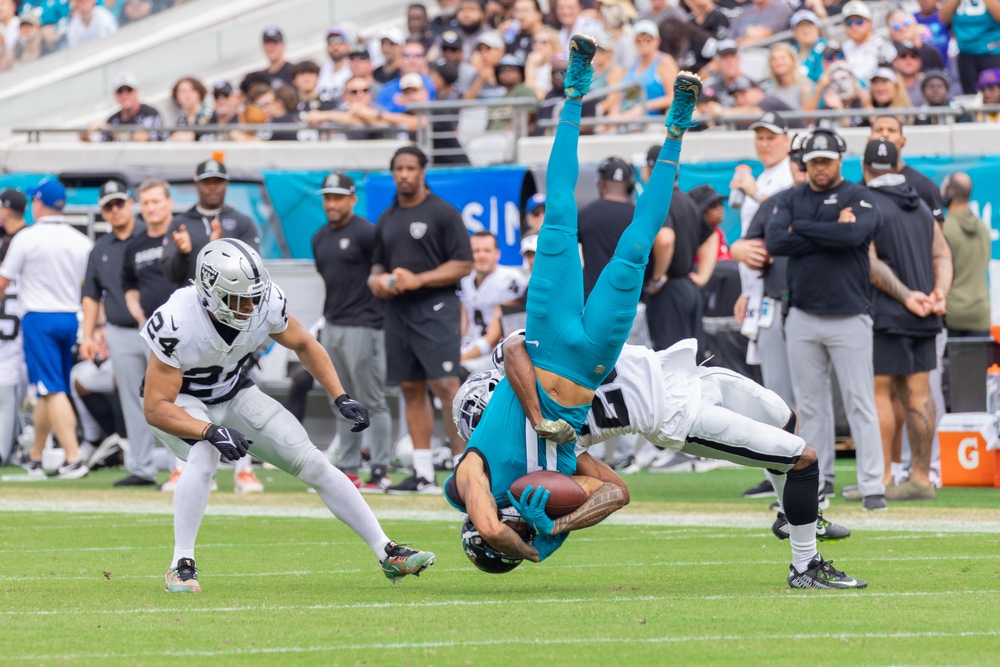 For years, former players, doctors and neurological experts have pushed the League to implement more support for players to prevent concussions. While strides have been made, including the 2012 addition of independent neurological evaluators on the sidelines on game day, during the 2022-23 season, more than 135 players were concussed.
Tagovailoa's Three Strikes
While many players seem to rebound from a mild injury to the head after a short period, other players, like Tua Tagovailoa, the Miami Dolphins starting quarterback, suffer severe injuries and immediately need treatment but play on, unaware of the future dangers.
Since September, the 24-year-old has endured more than one intense blow to his head, causing fans and the medical community to scrutinize the actions of NFL officials.
First, on Sept. 25 (Week 3 of the regular season), in the second quarter of the Miami-Dolphins-Buffalo Bills game, Tagovailoa suffered a powerful hit after being forced to the ground by linebacker Matt Milano. Although he stumbled and struggled before walking forward, he was allowed to continue playing.
The decision by medical staff and team leaders to allow Tagovailoa to return to the Bills' game, despite his apparent struggle, evoked strong concern from the NFL Players Association (NFLPA), which immediately opened an investigation. 
However, before the investigation was completed – just four nights after the first injury – Tagovailoa was injured again, this time by a sack by Josh Tupou, a defensive lineman for the Cincinnati Bengals. Unable to walk, Tagovailoa was removed from the field on a stretcher and taken to an area hospital.
A firestorm of criticism against the handling of Tagovailoa erupted, and within weeks, the League adhered to critics by amending its official policy, known as the NFL "Concussion Protocol."
In the amendment, officials added the term "ataxia" as part of the "mandatory no-go" symptoms. 
Ataxia is defined as the "abnormality of balance and stability, motor coordination or dysfunctional speech caused by a neurological issue." If a player shows any signs of ataxia during the concussion protocol, he will not be allowed to return to the game and will "receive the follow-up care" mandated by the league's protocol.
The Difficulty of Reaching a Concussion Diagnosis 
Tagovailoa, who was placed on the injury deactivation list for several weeks, unfortunately suffered another blow to the head when he returned against the Green Bay Packers on Christmas Day. 
His head was hit from behind when he was sacked while attempting to pass off the football to another teammate.
Unlike in the game with the Buffalo Bills, this time, he did not show signs of head trauma, no imbalance, and no struggle to get up and walk (although he threw only interceptions for the remainder of the game). However, the next day, Tagovailoa reported head injury symptoms and was placed under league-mandated observation.
In response, on December 31, a joint statement between the NFL and the NFL's players' union was released and stated, "After reviewing the game film and the specific play that injured the quarterback, there was no reason for him to be taken out of the game. Symptoms of a concussion were neither exhibited nor reported until the following day at which time the team medical personnel appropriately evaluated and placed Mr. Tagovailoa in the concussion protocol." 
While signs of a concussion – headaches, sluggishness, or even the opposite, insomnia, may take time to appear. Both players and fans have reason to be concerned. As history has shown, time and time again, players often are playing the game with an undiagnosed severe head injury.   
Dr. Uzma Samadani is a neurosurgeon who was a neurotrauma consultant assigned to the Minnesota Vikings games for four years. He also is a developer of an eye-tracking device to more definitively diagnose concussions. In an article for The New York Times, Samadani said, "Is it possible to make an objective assessment of someone's total capacity of brain function on the sideline that rapidly? It's very difficult."
While tools are being created to identify concussions faster, including a blood test that can measure certain proteins that appear quickly in instances of brain bleeding, the players must recognize that they may need to take themselves out of the game. Or, help a teammate get out of the game when a hard blow to the head occurs like Nelson Agholor did in a game against the Arizona Cardinals. 
On December 12, New England Patriot Devante Parker suffered a head injury when Arizona cornerback Antonio Hamilton tackled him. Although he struggled to get to his feet, none of the on-site medical personnel quickly recognized it. It took Agholor, a fellow Patriot, to wave his arms and call out to referees before Parker, who was soon diagnosed with a concussion, was taken off the field.
So, what should you do if you suspect a head injury?
No matter if you are an NFL football player or a car accident victim, remember that a head injury may appear to be something else or mild at first, but it can worsen over time. When injured, make sure to seek out medical help immediately. Any type of concussion should be evaluated. In addition to medical treatment, if a head injury is mishandled or caused due to someone else's negligence, seek legal advice to determine the best course of action for what could be a difficult road ahead.