There's just something about a dollar.  A buck.  Greenback.  Ace.  Single.  One-Spot.
It's both a symbol of frugality and a symbol of power.
On the one hand, you've got the Dollar Menu, Family Dollar, Dollar General, Everything's A Dollar.  And on the other hand, you have just a single dollar costing families the lives of loved ones.  You have a dollar widowing spouses and orphaning children.
General Motors Co in 2005 decided not to change an ignition switch eventually linked to the deaths of at least 13 people because it would have added about a dollar to the cost of each car, according to an internal GM document provided to U.S. congressional investigators.

– GM avoided defective switch redesign in 2005 to save a dollar each [Reuters]
If it wasn't so tragic, it might remind us of a scene from a movie.
Just $1.00 – that's what GM saved by using defective ignition switches rather than fixing the problem.  [Ed note: Toyota – which recently paid a record fine over its handling of its sudden acceleration problem – also could remedied that problem for less than $1.00]
The recall – now in place after a nearly decade-long delay – has been expanded to include more than 2 million vehicles.  The defect has been primarily linked to Chevy Cobalt vehicles, but the recall includes other vehicles as well:
2005-2010 Chevy Cobalt

2006-2010 Pontiac Solstice
2007-2010 Pontiac G5
2006-2011 Saturn Sky
2006-2011 Chevy HHR
2003-2007 Saturn Ion
GM said notices will be sent to owners of vehicles in the newly expended recall staring on April 21.
The Dirty Secret of the Cost/Benefit Analysis
GM's CEO, Mary Barra, told a congressional committee that she found the concept of turning down the fix because of costs "very disturbing", adding that's not the way GM does business.
But that's a lie.  It's exactly how GM does business.  And it's exactly how many large companies – including automakers – do business.  If you remember the movie Fight Club, there's a scene that describes the process quite well (and quite graphically):
A value analysis does one thing: It places costs ahead of safety.  It values money over life.  And GM has a history of doing exactly that.
One of GM's most glaring examples is the "Ed Ivey Memo", which is a General Motors cost/benefit value analysis from 1973.
Ivey prepared this two-page memo so managers could "…figure out how much Olds could spend on fuel-systems". In it, he determined that it would cost approximately $8.59 per vehicle to protect the fuel system, but it would cost only $2.40 per vehicle to settle wrongful death lawsuits arising from fuel-system related deaths. General Motors could save $6.19 per vehicle by accepting the deaths rather than fixing the fuel system. Stated another way, General Motors could spend up to $2.40 to make the fuel system safer; anything more would not be cost effective because it was economically cheaper to let passengers burn to death in post collision fires.
General Motors defense attorneys became aware of the memo and questioned Ivey extensively about the nature of the project and to whom the paper was distributed.  After the questioning, one of the attorneys commented: "Obviously Ivey is not an individual whom we would ever, in any situation, want to be identified to (plaintiffs)… and the documents he generated are undoubtedly some of the potentially most harmful and most damaging were they ever to be produced."
General Motors accepted Ivey's analysis and made no substantial attempt to mitigate the fuel system dangers which resulted in horrific fire deaths all across the country. Ultimately, the Ivey Memo was produced to plaintiffs and was used in trial – including for the first time ever at trial in Langdon & Emison's case, Baker v. General Motors Corporation, which was litigated all the way to the United States Supreme Court resulting in a 9-0 decision in favor of our clients.
Ford underwent the same kind of so-called "cost-benefit" analysis in its study entitled "Fatalities Associated with Crash Induced Fuel Leakage and Fire" by E.S. Grush and C.S. Saunby.  This study is sometimes called the "Grush/Saunby Report".   When the Grush/Saunby report was issued, NHTSA had announced plans for new safety standards in hopes of preventing post-collision fuel-fed fires in all vehicles. The Grush/Saunby Report was produced in response to NHTSA's announcement in order to compare the costs and benefits of complying the proposed new standard.
Using these formulas, Ford determined that it would cost almost three-times as much to comply with NHTSA's rollover requirement as they could expect to benefit. The report reads: "As better estimates of the parameters used become available, they could be inserted into the general analysis framework. It does not appear likely, however, that such alternative estimates could lead to the substantial benefit estimate increase which would be required to make compliance with the rollover requirement cost effective."
The Grush/Saunby Report was central to the outrage surrounding the Ford Pinto fire cases in the 1960s and 1970s and led to punitive damages against Ford in many of these cases.
GM Continues to Hide Behind Bankruptcy Shield
GM's CEO – while admitting "terrible things happened", has remained evasive in discussing whether or not GM will agree to compensate victims injured before GM exited bankruptcy with the assistance of US taxpayers.
When GM declared bankruptcy in 2009, many injury and defect victims were unnecessarily penalized by being lumped in with other unsecured creditors (like pension plans and hedge funds).  That meant that recall and defect victims were left with very little (or even no) recourse against the company for their injuries.  Their claims were eliminated in bankruptcy and the defect victims were left to fight for pennies on the dollar with other unsecured creditors.
Safety advocates (and also Senators and Members of Congress) are urging GM to waive this protection and accept responsibility – even for pre-bankruptcy injuries – arising out of the ignition switch defect and recall.
Clarence Ditlow, who runs the Center for Auto Safety, and Jone Claybrook, a former head of the National Highway Traffic Safety Administration, signed a letter to GM CEO Mary Barra today that also asked GM to set up a $1 billion fund "to cover losses of victims and families of safety defects whose claims have been extinguished by the bankruptcy or barred by statutes of repose or limitations."
Of the 13 confirmed deaths that GM has admitted are tied to the ignition switch defect, nearly half occurred prior to GM's bankruptcy.
Rep. Janice Schakowksy, D-Ill., pointedly questioned Barra over whether the company will invoke the bankruptcy defense to shield itself from claims arising from pre-2009 accidents.  Barra evaded that line of questioning….

"Barra has been walking a tightrope between sending a positive public relations message and the reality of the legal defense issues," said Aaron Jacoby of Arent Fox LLP.  "She's already come out on the right side of the PR battle by acknowledging  the company's problems, but she has done so in a way that preserves a lot of the legal defenses the company may need to assert, including the bankruptcy defense."

– GM CEO's Apologies Leave Bankruptcy Shield In Play [Sindhu Sundar at Law360]
Senator Richard Blumenthal warned the White House against granting post-bankruptcy immunity to GM and has urged the Justice Department to step in.  "The only reason that GM has this shield from legal responsibility is that it concealed these defects in its automobiles," said Blumenthal.
© Copyright 2014 Brett A. Emison
Follow @BrettEmison on Twitter.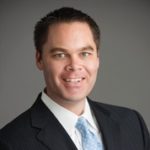 Brett Emison is currently a partner at Langdon & Emison, a firm dedicated to helping injured victims across the country from their primary office near Kansas City. Mainly focusing on catastrophic injury and death cases as well as complex mass tort and dangerous drug cases, Mr. Emison often deals with automotive defects, automobile crashes, railroad crossing accidents (train accidents), trucking accidents, dangerous and defective drugs, defective medical devices.