Title theft is not the problem, despite ad claims
The booming voice of Bill O'Reilly sounds pretty serious. He's telling you that by using documents on the internet, title thieves can steal your home without you knowing, sell it or take out loans against it and stick you with the bill. Title theft sounds pretty ominous.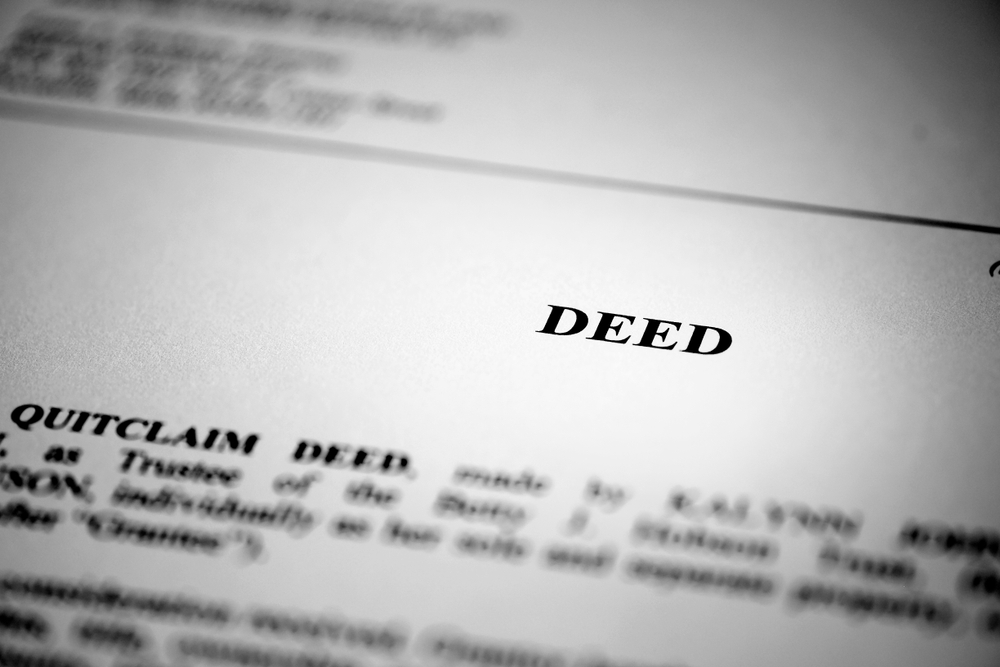 But a company called Home Title Lock — for whom O'Reilly has been a spokesman — has run lots of commercials saying it can protect you from title theft.
"It is a real problem, but it's not title theft. That is not a thing," said real estate attorney William Maffucci with Semanoff Ormsby Greenberg & Torchia, LLC in Philadelphia. "It's a marketing ploy to sell this insurance that really isn't insurance. It's just a monitoring service."
RELATED: Not knowing Zoom rules could get you in legal trouble
RELATED: The Constitution's ignored stepchild: the Third Amendment
For about a decade now, Home Title Lock has been selling a title monitoring service to homeowners across the country. For about $15 a month, Home Title Lock regularly checks county offices to see if any new documents have been filed with your title. The company reports to you and if you aren't the one that filed the document, Home Title Lock will inform the recorder's office of suspicious activity.
You won't lose your house
If you aren't aware that fraudulent documents have been filed on your title, you could have some big problems. But losing your house or having to pay off fraudulent loans against your property aren't among them.
"A forgery cannot affect a transfer of title or it cannot affect the mortgage of your title," explained Maffucci.  "When someone forges your name on a deed that they then use to resell the property — that's if they can find a buyer and a title company to trick or a lender or title company to trick — they might succeed in tricking them, but they're not actually conveying title. They're just getting money and then disappearing and leaving you with the headache of trying to clear the land records of the problems caused by the forgery. But the title that is supposedly granted by the forgery means nothing."
And, Maffucci said, you cannot be held accountable for loans made on a fraudulent title.
"When Bill O'Reilly says they can stick you with the payments — wrong — they can't stick you with the payments. If someone forges my name and then the new entity borrows money from a bank then the thieves leave and the bank sends a foreclosure notice, as a matter of law I can ignore it,'' he said. "I'm not obligated to pay anything to someone who did not own my title, but only pretended by forging my name on a deed that had no legal effect."
This is not to say that someone forging your name on a title and filing it with a county recorder doesn't cause major hassles. It's just they are not hassles that Home Title Lock covers.
"Once you forge a deed it's not at all clear that you'll be able to find a lender with a title company who will say okay this is legitimate, this person owns the property and this mortgage is legitimate," Maffucci said.  "But if they can, they could get money from the bank. But that's not your debt. The problem is, if they resell the property — if they succeed in finding someone who will take a deed, on a supposed resale, the supposed resale is a nullity. But the person buying the property doesn't know they're dealing with a thief. So you are going to have to hire a lawyer to sort it all out and lawyers are expensive."
And Home Title Lock doesn't cover lawyers' fees.
Do it yourself
Even Home Title Lock's monitoring is something Maffucci said you can do yourself. He said having all records on line makes it easy for you to check your title record for anything fishy. Many areas of the country offer to notify you for free if new documents have been filed on your title.
"In areas like Philadelphia … the recorder of deeds offices automatically send the grantor or the mortgager a notice on any instrument that is recorded. Basically, it tells you if you didn't actually sign that deed or if you didn't actually sign that mortgage, you might want to contact a lawyer to help you clean the title."
To see if you can use a free government title monitoring service you can contact your county recorder. Usually getting these kinds of notices requires only that you register for the service.
Home Title Lock claims in commercials that title theft is one of the fastest-growing white collar crimes in America. Maffucci says it has been around for a while and bursts of title forgery are what drove country recorders to start free title monitoring.
"There was a time it exploded here in Philadelphia," he said. "We had all these articles in the local newspapers and I contacted them and they all said they're stealing titles. So there was a time when it went from a relatively obscure crime to a more common crime — so common that that was when Philadelphia instituted these procedures of notifying everybody whenever a deed or mortgage was signed."