Internet giant Yahoo's new policy banning telecommuting is drawing fire and getting backlash across the web. Some are calling Yahoo's CEO, Marissa Mayer a hypocrite and charging that she is setting back working women's rights by decades. Mayer's memo to employees said that to be the best, employees must work side by side and that "[s]peed and quality are often sacrificed when we work from home."
Visit NBCNews.com for breaking news, world news, and news about the economy
Charges of hypocrisy have been levied because CEO Mayer was five months pregnant when she was hired to lead the company.
Since then, she has built a nursery next to her office so she can bring her 4-month old son Macallister to work with her.
It's grossly unfair, say the critics, that Mayer can bring her son to the office, while her employees can't work from home regularly to care for their children.

– Indianapolis Star, Yahoo CEO Marissa Mayer's ban on telecommuting draws ire
Others defend Mayer's decision and point out some problems with telecommuting:
Expanding telecommuting may bring problems, particularly as increasing numbers of employees are dislocated from a workspace, or ping ponged from their homes to temporary office arrangements as employers cut office spaces to save money.

– Computerworld, Maybe Yahoo is right about telecommuting
At our office, we provide employees and attorneys a mix that requires attendance primarily at the office, but the flexibility to work remotely when necessary. As attorneys, we're always on call and often need to work from various parts of the country. For employees, telecommuting provides the ability to remain productive when they othewise could not be in the office (for example, during snow storms or sick days). This seems to be the approach of several other companies.
Google, Apple and Facebook encourage face-to-face collaboration, though they don't openly discourage telecommuting. Indeed, most tech companies do not have formal policies – it usually is a mix of working onside and at home, based on the project and managers involved.

– USA Today, Analysis: Yahoo's telecommuting edict isn't unique
What do you think? Is Yahoo's telecommuting ban right or wrong?
© Copyright 2013 Brett A. Emison
Follow @BrettEmison on Twitter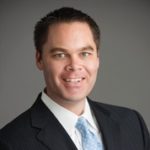 Brett Emison is currently a partner at Langdon & Emison, a firm dedicated to helping injured victims across the country from their primary office near Kansas City. Mainly focusing on catastrophic injury and death cases as well as complex mass tort and dangerous drug cases, Mr. Emison often deals with automotive defects, automobile crashes, railroad crossing accidents (train accidents), trucking accidents, dangerous and defective drugs, defective medical devices.