Earlier this month, tort reform advocate Ted Frank bet big on big business and against the little guy risking more than 10% of his net worth on an options play betting that Wal-Mart stock would rise if/when the Supreme Court ruled in Wal-Mart's favor on a gender discrimination class action case. Ted got a little skittish a few days later:
…I have less confidence that I played this right than I did a few days ago. I think I underestimated the effect of the underlying variance of the options I purchased: it probably would have been sounder to purchase in-the-money options or longer-term options, even at the expense of somewhat muting the upside. (Transactions costs from the bid-ask spread mean that it doesn't make much sense to switch horses now.) I admit it's sometimes a little unnerving to see a $6000 fluctuation over the course of writing a blog post, and back up another thousand while I was writing this sentence.
Ted wasn't clear Wal-Mart's stock price when he purchased the options. Assuming he purchased on Thursday, June 2, 2011 (the lowest closing price of that week), WMT's closing price was $53.55 per share. At close of business today (the day the SCOTUS opinion was handed down), Wal-Mart shares were down 0.06% on the day, and closed at $53.01, down about 1% since June 2.
A WSJ post pegs Frank's losses in the tens of thousands. According WSJ, Frank blames his misfortune on the Greek crisis rather than is own misestimation of the market. But according to Ted's posts, he's got until July 1 and September 1 for the options to come into the money. He's still got time, but it appears whatever gains are achieved won't be from the SCOTUS decision in Wal-Mart v. Dukes.
The WSJ quotes Ted as saying the tens of thousands lost on his Wal-Mart bet came out of his "gambling fund" compiled from sports bets, poker and trips to Vegas. Let's hope Ted properly reported all of that gambling income. If not, this bet could end up costing Ted even more.
More on Ted's Wal-Mart Bet:
Update (June 21, 2011):
According to Ted, it looks like he's out of the money after all.
Ted writes: "I'll liquidate today, and take a loss of over half my bet." According to Ted's previous posts, he bet more than 10% of his "high six-figure" net worth on this WMT play. That means losses of up to $50,000 on this play (depending, of course, on how high is "high". Ted again brags about his gambling prowess, saying "I've had single trips to Las Vegas where I made more money than I lost on this three-week bet."
(c) Copyright 2011 Brett A. Emison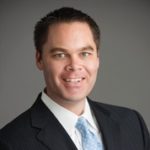 Brett Emison is currently a partner at Langdon & Emison, a firm dedicated to helping injured victims across the country from their primary office near Kansas City. Mainly focusing on catastrophic injury and death cases as well as complex mass tort and dangerous drug cases, Mr. Emison often deals with automotive defects, automobile crashes, railroad crossing accidents (train accidents), trucking accidents, dangerous and defective drugs, defective medical devices.