I've abstained from writing about the Penn State child sex abuse scandal partly because it's just so horrible and partly because others have written so much about it (see Read More below), but I'll just a little on the role of civil justice and tort reform on a scandal like this:
Scandals and cover-ups like what allegedly happened at Penn State are why civil justice and the 7th Amendment are absolutely critical in a free society. You can't send an institution to prison for such abuse, but they can be held accountable through civil justice.
It's bad enough that two separate Penn State officials apparently tried so hard to cover up the sexual abuse that they got themselves indicted, but perhaps even more disturbing is how preventable most of the abuse was:

HARRISBURG, Pa. – Penn State officials had three opportunities to stop Jerry Sandusky from preying on young boys but failed to take action, state police Commissioner Frank Noonan said Monday at a news conference with Attorney General Linda Kelly.

"This is not a case about football, it's not a case about universities_it's about children who have their innocence taken from them and a culture that did not nothing to stop it or prevent it from happening to others," Noonan said.

Two Penn State administrators are charged with lying to the grand jury and failing to report an abuse allegation. Kelly said Monday that Coach Joe Paterno was a witness for the grand jury and faces no charges.
Strong civil justice laws help society prevent such despicable conduct by permitting to seek justice when institutions – companies, colleges, states, and even law enforcement or prosecutors let them down. These protections are weakened (if not outright eliminated) when bad conduct is excused and immunized through tort reform.
Pennsylvania passed additional tort reform measures just this year. These reforms largely abrogated the common law principles of joint and several liability which had been the rule in Pennsylvania for 100 years. Joint and several liability permits an injured victim to recover damages awarded by a jury from one or more responsible defendants. Thus, if two or more defendants contributed to cause the victim's injuries or damages, the victim could collected from one, some, or all liable defendants. This doctrine encouraged full compensation for injured victims and is based on the ideal that it is more fair for a negligent actor to fully compensate the victim (even if only partially at fault) than for the victim to go uncompensated.
Supporters of repealing joint and several claim it is unfair to make a defendant pay 100 percent of the damages when the jury found they were only 40 percent at fault. This argument has superficial appeal, but does not withstand scrutiny when one considers the harm repealing joint and several would do to two categories of people the sponsors of repeal never mention, victims and taxpayers.

Obviously, a perfect result in an injury case is that a plaintiff is compensated fully and fairly for the losses he has suffered and each defendant pays their precise fair share of the damages as apportioned by the jury. However, whenever a defendant is unable or unavailable to pay their share, a perfect result is no longer possible. Either a victim is not going to be fully compensated or another negligent party is going to pay more than their percentage of fault. It is unavoidable that some party in the case is going to bear the burden and suffer the risk of a defendant who can't pay.

For the past century, we as a society have believed that it is substantially more unfair to put that risk on an injured person than on a wrongdoer based on the simple notion that justice is better served by placing risk on a guilty party rather than an innocent one. Keep in mind that no defendant has to pay anything unless they are found to be at least partially at fault.

***

[T]he consequences of an underpayment to a victim are usually much more devastating than a well-insured or corporate defendant paying more than their apportioned liability. The fact is, if joint and several liability is repealed we will all pay for some of what wrongdoers will no longer be responsible for. For other losses, there are no government programs to fill the gap. Victims will just suffer so that big corporations and insurance companies can enjoy a "friendlier business climate."
Tort reform protects wrongdoers at the expense of victims. If we are to prevent future atrocities like that which occurred at Penn State we need a strong civil justice system that upholds the rule of law, ensures that wrongdoers are held accountable, and protects the public.
Read More:
(c) Copyright 2011 Brett A. Emison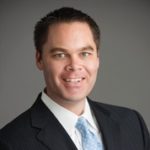 Brett Emison is currently a partner at Langdon & Emison, a firm dedicated to helping injured victims across the country from their primary office near Kansas City. Mainly focusing on catastrophic injury and death cases as well as complex mass tort and dangerous drug cases, Mr. Emison often deals with automotive defects, automobile crashes, railroad crossing accidents (train accidents), trucking accidents, dangerous and defective drugs, defective medical devices.