We have a national law practice.  I try cases around the country, but I call Kansas City home.  I've been a Kansas City Royals fan since I can remember.  I remember Sunday afternoon games at (then) Royals Stadium in the middle of August where the temperature near the (then) Astroturf field would reach about 120 degrees.  I remember going to the World Series parade when I was 8 years old.  And I remember watching greats like George Brett, and Bo Jackson, and Bret Saberhagen.  And then the Royals struggled.  And struggled.  And struggled.
It may be hard for some to imagine, but there was a time when the Royals were great.  From 1976 to 1985, the Royals made the postseason 7 times and played in the World Series twice – winning in 1985.  But, in the last 29 years, the Royals never really contended for the playoffs.
For almost 30 years, the Royals have been underdogs.  Outspent and outgunned.  Even this year's team – a team that has now won 4 straight post season games this season – remains the underdog.  By all accounts, the Royals never should have made these playoffs.
And there's just something about rooting for the underdog.
The Los Angels Angels had the best record in baseball during the regular season and outspent the Royals by $37 million in payroll.  The Royals highest paid player would be No. 5 on the Angels' roster.  By all accounts, the Royals didn't stand a chance.  And yet they scrapped and fought and made unbelievable plays and the Royals swept the Angels in the ALDS.  The Royals were outspent and outgunned… but they had heart.  The believed they could win.  They fought.
There's just something about rooting for the underdog.
Maybe that's one of the reasons I do what I do.  Our clients are always the underdog.  Our clients have been injured or killed.  Our clients have family in need.  Our clients are suffering in what is often the lowest point in their lives.  And they're going up against some of the largest and most powerful corporations in the world.
They're outspent and they're outgunned.  But they have an edge that the Goliath's they're up against do not.  They have heart.  They have confidence.  They have the evidence on their side.  They're often fighting for their lives.  And they're right.  And because of that, our clients are powerful.
© Copyright 2014 Brett A. Emison
Follow @BrettEmison on Twitter.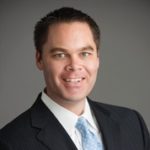 Brett Emison is currently a partner at Langdon & Emison, a firm dedicated to helping injured victims across the country from their primary office near Kansas City. Mainly focusing on catastrophic injury and death cases as well as complex mass tort and dangerous drug cases, Mr. Emison often deals with automotive defects, automobile crashes, railroad crossing accidents (train accidents), trucking accidents, dangerous and defective drugs, defective medical devices.