Our office has a national law practice. This means I get to see my fair share of the country's airports, hotels, and conference rooms. At a Father's Day bar-b-que yesterday, I mentioned that I had to travel to the Quad Cities today for some depositions. A relative who is a pilot wished me good luck given a disturbing number of runway incursions since January 2013. Seven runway incursions have occurred just this year.
As you can see above, the Quad Cities Airport was designed in what is essentially the form of an asterisk. Why someone thought it would be a good idea to intersect all three runways at this airport is beyond me. (Pilots – feel free to chime in with explanations in the comments section.) But this (somewhat) unique configuration is apparently causing problems with runway incursions at the airport.
So… pilots, ground crew members, and anyone else at the Quad Cities Airport, please look both ways before crossing the runway – especially while I'm passing through today!
Update (June 18): It was a long day (4 planes, 3 airports, 2 depositions, and 19 hours total from garage door up to garage door down), but the good folks at Quad Cities International Airport got us in and out safely.
© Copyright 2013 Brett A. Emison
Follow @BrettEmison on Twitter.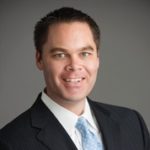 Brett Emison is currently a partner at Langdon & Emison, a firm dedicated to helping injured victims across the country from their primary office near Kansas City. Mainly focusing on catastrophic injury and death cases as well as complex mass tort and dangerous drug cases, Mr. Emison often deals with automotive defects, automobile crashes, railroad crossing accidents (train accidents), trucking accidents, dangerous and defective drugs, defective medical devices.