As Congress rushed to finalize a $1.1 trillion spending bill to keep the government funded into next year, trucking and highway safety took a backseat.  A provision, written by Sen. Susan Collins (R-ME) rolled back hours of service requirements intended to improve truck driver and motorist safety.  The provision, inserted into the spending bill at the last minute, reversed safety enhancements and now allows commercial truck drivers to work up to 82 hours per week (rather than 70 hours under previous rules).
What does the change mean?  Potentially more tire truck drivers on the road.
The safety roll back upset safety advocates and US Transportation Secretary Anthony Foxx.
"We're appalled at the deal-making and horse-trading behind closed doors and out of the public view," said Jackie Gillan, president of Washington-based Advocates for Highway and Auto Safety, a watchdog group.  "Some elected officials think it's acceptable to bend to the demands of corporate trucking interests, and it's acceptable to make political bargains that have life and death consequences."

– via Jeff Plungis at Bloomberg News
Sec. Foxx said weeks ago that he strongly opposed the plan.  The House never considered the plan, but the provisions surfaced in negotiations on the spending bill that Congress had to pass in order to avoid a government shut down.
Trucker Fatigue Directly Related to Safety
Commercial truck crashes resulted in nearly 4,000 deaths in 2012.  Deaths from trucking accidents have increased every year from 2009-2012.  The reduction in driving hours to a maximum of 70 hours per week was expected to prevent 1,400 semi-truck crashes per year.  In addition, the spending bill undoes more than $250 million in savings from reducing crashes and nearly half-a-billion dollars in savings from improved truck driver health.
Excessive on-duty times create substantial safety problems as tired truck drivers can be forced by their employers to operate a tractor trailer for excessive amounts of time. Too often, otherwise safe and professional truck drivers are pushed by their companies to log more hours in less time over longer and longer stretches of highway. The system is stacked against truck drivers because the corporations that make millions off of the driver's hard work and shifts all of the burdens and risks onto the driver.
A Journal of Public Health article found that nearly two-thirds of drivers routinely violated rest guidelines for financial reasons.
When violators were asked for common reasons for driving more than 10 hours in one day, which can be legal in some circumstances, one-third (283) cited tight schedule, 31 percent (260) cited needing the money, 12 percent (98) cited traffic jams and 10 percent (87) cited inclement weather.
I've said many times: Most truck drivers are safe, courteous professionals. For some though, the pressure of bearing many of the financial risks of truck driving is just too much. Trucking companies transfer many financial risks onto the driver by paying the driver by the mile, rather than by the hour. This pay methods puts all of the risks of delays – by weather, construction, traffic, or mechanical problems – on the driver. In some instances the trucking company even schedule the driver to operate more miles than can safely be traveled during hours of service limits.  These industry pressures too often lead to lapses in judgment and cutting corners on safety.
For an owner-operator on contract with a distributor that pays for each delivery – rather than by the hour – taking longer to do any given job means a smaller paycheck at the end of the month.

"If the wheels aren't turning, you're not earning," says [truck driver Dick] Pingel, 61.

– Lydia DePillis at The Washington Post
Too many hours behind the wheel and lead to dangerous fatigue in truck drivers. The U.S. DOT published the Driver Fatigue and Alertness Study, which found that truck driver fatigue is the leading factor in heavy truck accidents. But safer restrictions on time behind the wheel are necessary if we're really going to respond to the problem as a nation.
Medical research shows that most people require 7 ½ to 8 hours of sleep a day. But the Driver Fatigue and Alertness Study states that the average truck driver gets 4.8 hours of sleep. It goes without saying that this minimal amount of rest may lead to sleep deprivation and driver fatigue.
Read More
© Copyright 2014 Brett A. Emison
Follow @BrettEmison on Twitter.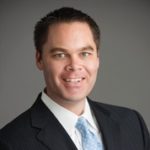 Brett Emison is currently a partner at Langdon & Emison, a firm dedicated to helping injured victims across the country from their primary office near Kansas City. Mainly focusing on catastrophic injury and death cases as well as complex mass tort and dangerous drug cases, Mr. Emison often deals with automotive defects, automobile crashes, railroad crossing accidents (train accidents), trucking accidents, dangerous and defective drugs, defective medical devices.