Well folks, you heard it here first.  Almost two weeks ago, I asked the question no one else was asking at the time: Will the NFL and NFLPA admit the concussion link to domestic violence?  Later that day, Forbes asked a similar question: Does playing football make you violent?  The Forbes article examined much of the same evidence that I did, including the disparate arrest rates of NFL players for domestic violence.
My conclusion:
"The NFL and the NFLPA have a concussion and brain injury problem.  The league and the Players Association have a domestic violence problem.  But the science suggests they are separate problems at all."
And now, HBO's Real Sports with Bryant Gumble will take a look at the connection between the NFL's concussion problem and domestic violence.  The key question raised: What if the two issues that are the biggest bogeyman for the NFL and commissioner Roger Goodell were actually linked?
Here's a preview of the segment, currently scheduled to air on October 21, 2014:
I'll ask the question again: When the NFL has already acknowledged significant brain injury resulting in dementia in almost 30% of its players, why isn't the league and – more importantly – why isn't the NFLPA doing something more to protect these players and their families?
The Washington Post believes it might be about… wait for it… the money.  And about the NFL and NFLPA wanting to avoid responsibility:
But imagine if a woman was victimized by a partner who had CTE as a result of concussions sustained during his pro football career – something the league has tried its best to accept as little responsibility for as it possibly can.  Would the NFL be liable for her injuries?

The only thing worse for the NFL than being found complicit in covering up or simply not caring about domestic abuse is if they could be held responsible for it.

– Soraya Nadia McDonald at The Washington Post
Kevin Regan, an attorney for former NFL players, has said, "We believe that the most important resource in the NFL is the players, and the most essential part of the player's body is the brain.  Considering the millions of dollars received as dues from NFLPA members, the NFLPA did not do enough to protect its members from traumatic brain injury."
It's time for the NFL and the NFLPA to step up, acknowledge the problem, and do more to protect these players and their families.
Read More:
© Copyright 2014 Brett A. Emison
Follow @BrettEmison on Twitter.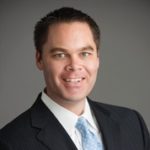 Brett Emison is currently a partner at Langdon & Emison, a firm dedicated to helping injured victims across the country from their primary office near Kansas City. Mainly focusing on catastrophic injury and death cases as well as complex mass tort and dangerous drug cases, Mr. Emison often deals with automotive defects, automobile crashes, railroad crossing accidents (train accidents), trucking accidents, dangerous and defective drugs, defective medical devices.