The FDA continues to review the risks and dangers of testosterone gel safety.  An FDA panel is considering whether to add restrictions to the $2 billion testosterone therapy industry.  The administration is expected to announce its recommendations following its hearing today.
The F.D.A. has said that the benefits of such treatments for healthy, aging men are unproven, and the drugs could even be risky.  Men who take them have been found to have higher rates of heart problems in some studies.  The agency is asking its expert panel what limits, if any, it should impose.  The F.D.A. often takes the advice of such panels.

– Sabrina Tavernise at The New York Times
The Times noted that sales of testosterone drugs have quadrupled since 2000 – driven largely by aggressive marketing suggesting the drugs are a fountain of youth solution for low energy, low libido, and other ailments associated with aging.  Often, testosterone drugs are prescribed with little or no medical evaluation of the patient.  The FDA panel learned that 25% of testosterone patients have never even had a baseline test of their testosterone level.
Millions of men have been prescribed these drugs for no reason whatsoever, even though studies have shown that testosterone gels may double the risk of heart attack.  For younger men with a previous heart attack, testosterone gels increased the risk of a subsequent heart almost tripled within 90 days of starting testosterone gel.  Another danger is that once testosterone therapy starts, you may not be able to stop.  Dr. Gregory Broderick told CNN that "[o]nce you start, your body begins shutting down natural production of the hormone, thinking it's no longer needed."
Studies Finds Increased Risk of Heart Attack From Testosterone Therapy
The most recent study – by William D. Finkle and others – was published by Plos One on January 29, 2014.  The study looked at more than 55,000 men and examined the rate of heart attack within 90 days of starting testosterone replacement therapy.  In men age 65 and older, the risk of heart attack more than doubled.  Younger men (less than 65) who had a history of heart disease had their risk of heart attack triple.
Finkle said his study was prompted by a 2010 report in the New England Journal of Medicine.  The 2010 study involved a clinical trial of testosterone gel in men over 65 years old that was halted after an increase in heart attacks and other heart issues in the group of participants using the testosterone replacement gel.
An earlier study published in the November 2013 Journal of the American Medical Association (JAMA), found that testosterone therapy resulted in a substantially increased risk for heart attack and stroke in men over 65.  The JAMA study involved more than 8,700 men treated in VA health care with a total testosterone level less than 300 ng/dL.  More than 1,200 patients examined had been given testosterone therapy.  Among the men studied, 19.9% of those without testosterone therapy suffered death, heart attack or stroke.  However, 25.7% of those taking testosterone supplements suffered death, heart attack, or stroke, representing a nearly 30% increase in risk-factor
Aggressive, Off-Label Promotion
Testosterone gel sales have grown dramatically due to aggressive, off-label promotion of the drug.  Who knows how many men or their spouses or significant others have visited the marketing and propaganda site: IsItLowT.com?  Tens of thousands?  Hundreds of thousands?  Millions?
The site is funded by a pharmaceutical company, AbbVie (which was recently spun off from Abbott Laboratories).  AbbVie manufacturers the most popular testosterone replacement therapy drug, AndroGel, with more than a billion dollars in sales in a year.
And the site provides a handy little quiz so you can self-diagnose and ask your doctor about this "disease."  But it turns out that this handy little quiz was created in 20 minutes while the author,Dr. John E. Morley, was in the bathroom (yes, in the bathroom for 20 minutes) and authoredscribbled the quiz on toilet paper, which he gave to his secretary to transcribe (editor's note: Ewwww).
For this, Dr. Morley was paid $40,000 by the Dutch drug company that commissioned the test.
Oh yeah – and the quiz was designed so that you would fail.  Just take a look.
Do you have a decrease in libido (sex drive)?
Do you have a lack of energy?
Do you have a decrease in strength and/or endurance?
Have you lost height?
Have you noticed a decrease in your enjoyment of life?
Are you sad and/or grumpy?
Are your erections less strong?
Have you noticed a recent deterioration in your ability to play sports?
Are you falling asleep after dinner?
Has there been a recent deterioration in your work performance?
Answering "yes" to as few as one of these questions will "qualify" you as a candidate for having "Low T".
New Book Explores Testosterone Link to Heart Attack and Stroke
 Our office has published a new book, Testosterone therapy's link to heart attack, stroke, and death: what you need to know.  The iBook is available for free through iTunes and is the first to be published on the dangers of testosterone replacement gel therapy.
Our new book – available as a free download through Apple's iBooks – takes a closer look at the development of testosterone replacement gels and the serious side effects that have been documented in recent studies.  Download the book today for more information about testosterone gel therapy.
There have been a number of lawsuits filed involving men who have experienced heart attack or other heart-related events after taking AndroGel.  Hundreds of additional lawsuits are expected across the country.  The attorneys at Langdon & Emison are currently investigating and evaluating these claims.  Contact us for a free evaluation of your case.
Read More:
© Copyright 2014 Brett A. Emison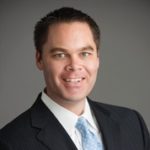 Brett Emison is currently a partner at Langdon & Emison, a firm dedicated to helping injured victims across the country from their primary office near Kansas City. Mainly focusing on catastrophic injury and death cases as well as complex mass tort and dangerous drug cases, Mr. Emison often deals with automotive defects, automobile crashes, railroad crossing accidents (train accidents), trucking accidents, dangerous and defective drugs, defective medical devices.