In a major victory for Actos bladder cancer victims across the country, a US District Judge upheld a $9 billion verdict against Japanese drug maker Takeda Pharmaceuticals after the jury found that Takeda and US-based Eli Lilly knew Actos was linked to bladder cancer but failed to properly warn patients and doctors about the risks.
"The jury acted within its role and discretion to attach whatever weight and make whatever reasonable inference it deemed appropriate when assessing the defendants' conduct," [Judge Rebecca] Doherty said in her 101-page decision.

– Jef Feeley at Bloomberg
The conduct at issue was Takeda and Lilly's destruction of files for at least 46 high-ranking employees involved in the sales, marketing, and promotion of Actos.  Prior to trial, Judge Doherty said: "The breadth of Takeda leadership whose files have been lost, deleted or destroyed is, in and of itself, disturbing.
After a 34-day trial – where the jury was able to hear about Takeda's document destruction – the jury ordered Takeda and Lilly to pay $9 billion in punitive damages after finding that the diabetes drug Actos caused the plaintiff, Terrance Allen, to develop bladder cancer.
What is Actos?
Actos is a popular diabetes drug make by Japanese drug company, Takeda Pharmaceuticals and distributed in the US by Eli Lilly.  Actos (Pioglitazone HCl) is marketed under a variety of names, including Actos, Actoplus Met, and Duetact.
Actos has been Takeda most successful product – representing more than 25% of Takeda's total revenue and with global sales of nearly $5 billion in 2010 ($3.78 billion in the U.S.).
However, studies have now confirmed that Actos greatly increases the risk for bladder cancer.
The French Medicines Agency has suspended use of Actos while the European Union's European Medicines Agency completed a risk/benefit analysis of the drug. In late July, the EMA confirmed an increased risk of bladder cancer and mandated a three- to six-month review of each individual patient.
In June 2011, the US FDA released an Actos bladder cancer warning. That summer, more than a decade after Actos was first studied, detailed information about Actos' link to an increased risk of bladder cancer was finally added to the warning label, including a whole section on urinary bladder cancer.  Because the warning label was only recently changed, many people taking Actos may not realize that studies have linked prolonged use of Actos with bladder cancer.
Victory for Actos Victims
The court's ruling is a victory for Actos victims across the country as the court affirmed and confirmed the egregiousness of Takeda's actions in destroying critical evidence.
Read More:
© Copyright 2014 Brett A. Emison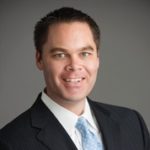 Brett Emison is currently a partner at Langdon & Emison, a firm dedicated to helping injured victims across the country from their primary office near Kansas City. Mainly focusing on catastrophic injury and death cases as well as complex mass tort and dangerous drug cases, Mr. Emison often deals with automotive defects, automobile crashes, railroad crossing accidents (train accidents), trucking accidents, dangerous and defective drugs, defective medical devices.