Missouri House Bill 205 (HB 205) and Senate Bill 188 (SB 188) are working their way through the Missouri General Assembly. These bills gut protections for workers against discrimination and whistleblowing. These bills hurt workers and protect big businesses who harass, discriminate against and punish whistleblowers by:
(1) Forcing most workplace discrimination cases into already clogged federal courts instead of Missouri state courts;
(2) Placing caps on damages for non-economic and punitive damages for harassment, discrimination and retaliation as low as $50,000; and
(3) Eliminating protection for whistleblowers who report illegal acts.
All Missourians should write their Representative or Senator and tell them to vote no on these bills.
More information:
"HB205 so weakens the Human Rights Act and the Commission responsible for its enforcement, that there will be no practical, effectual protection of the economic rights of people with disabilities in the workplace. If the citizen has no viable, practical recourse in the instances of discrimination then how long will they be able to keep that job?"

— Disability advocates, Paraquad
HB 205 "will make it easier for employers to fire older workers in favor of younger ones. Some employers have a bias against older workers because they are seen as too expensive, that they need to move on and make room for a younger workforce, that they are expendable or that they aren't as valuable as younger employees. These attitudes are not based on the skills of an individual employee, but rather on a bias against people of a certain age. We don't want to tell employers they can have a pass on age discrimination."

— AARP
"Should HB 205 pass, it is our belief that the U. S. Department of Housing & Urban Development would declare that Missouri's fair housing law is no longer substantially equivalent to the Fair Housing Act which could result in a significant loss of federal funding for the Missouri Commission on Human Rights (MCHR). While our state is trying to figure out how to balance our budget, this bill may cost the state over $375,000 in loss of HUD funds and devastate our state human rights agency."

— Metropolitan St. Louis Equal Housing Opportunity Commission
"Discrimination is a sin. We, as a state, pass laws to protect people who are vulnerable to discrimination, and deter anyone, who is found by a court of law to have discriminated." — NAACP
(c) Copyright 2011 Brett A. Emison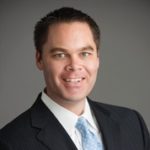 Brett Emison is currently a partner at Langdon & Emison, a firm dedicated to helping injured victims across the country from their primary office near Kansas City. Mainly focusing on catastrophic injury and death cases as well as complex mass tort and dangerous drug cases, Mr. Emison often deals with automotive defects, automobile crashes, railroad crossing accidents (train accidents), trucking accidents, dangerous and defective drugs, defective medical devices.