A decision out of Indiana upholds 1st Amendment protections of speech, but scares the crap out me as a father. A US District Judge ruled that week that "racy" photographs posted by 15- and 16-year-old girls with inappropriately shaped lollipops were protected "speech" that could not result in their suspension from school activities. (Source: USA Today)
The girls took the photos during a summer sleepover and posted the photos on MySpace and other social media sites. They were suspended from school activities for "reflecting discredit upon the school." However, Judge Philip Simon ruled that the images did not meet the definition of obscenity under Indiana law.
"The record supports the conclusion that, although juvenile and silly… the conduct depicted in the photographs was intended to be humorous to the participants and to those who would later view the images…. Ridiculousness and inappropriateness are often the very foundation of humor."

— The Hon. Philip Simon
Beyond the constitutional analysis is the practical one. While "the conduct depicted in the photographs was intended to be humorous to the participants", does anyone believe such "humor" exists now? The larger lesson here is that of unintended consequences and the permanent nature of the Internet.
I've written before about the importance of online safety. So has Scott Greenfield in at least two posts: (1) For Ever and Ever; and (2) No Matter How Careful You Are, They Aren't. The takeaway from each of these posts: speech, even if protected, has consequences. For these young ladies, even though they may now participate again in school activities, the world knows of their conduct. Though "intended to be humorous", their conduct has been broadcast to the world, recounted in a published court decision, reported in USA Today, and may well follow them for a long, long time.
Greenfield has identified the basic problems – each of which materialized with these girls:
(1) People post the most mind-numbingly stupid revealing and personal stuff about themselves.
(2) People post things that seem funny at the time but will cause them enormous grief and problems later.
(3) People post things that are easily misunderstood by readers who are not within the intended audience.
(4) People post things in haste or anger, but can't take them back.
If you haven't read Greenfield's posts on this topic, you should. They are eye-opening (and scary).
Now, one assumes that these young women posted the photos themselves. But that may not be the case. It could be that a "friend" posted the images without the girls' knowledge, which reinforces another maxim of social media: Even if you protect your online reputation, others will not.
Greenfield also identified the solution:
The best solution, however, is also the easiest and the cheapest. Stop posting stupid and harmful crap for fun. Think before you hit "enter". Both for yourself and others, but especially for others as they don't deserve to suffer the consequence of your brain fart.

Yes, a few funny things will be lost to the ages. That's a price I can live with.
More information:
For parents needing to monitor their children and protect their safety, you can check out these resources:
[More on Online Safety]
[More on Privacy]
(c) Copyright 2011 Brett A. Emison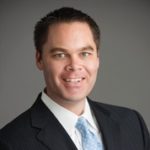 Brett Emison is currently a partner at Langdon & Emison, a firm dedicated to helping injured victims across the country from their primary office near Kansas City. Mainly focusing on catastrophic injury and death cases as well as complex mass tort and dangerous drug cases, Mr. Emison often deals with automotive defects, automobile crashes, railroad crossing accidents (train accidents), trucking accidents, dangerous and defective drugs, defective medical devices.