Mike Rowe is the popular host of the Discovery Channel series Dirty Jobs. As part of the series, Mike has been on site at dozens (perhaps hundreds) of job sites. And in a blog post, Mike confirmed that safety has never been the priority at any job site he has worked on.
Never.
Never, ever.
Not even once.
Here's some of what Mike had to say about safety:
Is it important? Of course. But is it more important than getting the job done? No. Not even close. Making money is more important than safety – always – and it's very dangerous in my opinion to ignore that…. When a business tells you that they are more concerned with your safety than anything else, beware. They are not being honest.
Mike is at the same time speaking the truth about corporate safety and cavalier as well. Why is "getting the job done" more important than reasonable worker safety? Why is money "always" more important than safety?
Having represented hundreds of people injured or killed by defective products, I can tell you safety should always be the top priority. Cutting safety corners gets us gas tanks that explode, cars that suddenly accelerate, defective hip and knee implants, pain medications pulled from shelves, thousands of injured workers, and thousands of recalls each year.
Why isn't safety first? Because we don't demand that it is. Stand up for your rights. Stand up for your family. Demand that your safety be the first priority.
[More from the Did You Know… Series]
(c) Copyright 2011 Brett A. Emison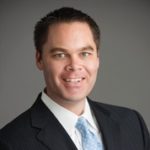 Brett Emison is currently a partner at Langdon & Emison, a firm dedicated to helping injured victims across the country from their primary office near Kansas City. Mainly focusing on catastrophic injury and death cases as well as complex mass tort and dangerous drug cases, Mr. Emison often deals with automotive defects, automobile crashes, railroad crossing accidents (train accidents), trucking accidents, dangerous and defective drugs, defective medical devices.