1. What is Byssinosis?
Byssinosis (AKA "Brown Lung disease", "Cotton Worker's Lung" or "Monday Morning Fever" ) is a chronic lung disease involving obstruction of the small airways which severely impairs lunch function and is caused by exposure to dusts from cotton processing, hemp and flax.
2. Who is at risk of contracting Byssinosis?
In the United States, byssinosis is almost completely limited to workers who handle unprocessed cotton. Between 1979 and 2002, byssinosis caused approximately 140 deaths. However, more than 35,000 textile workers have been disabled by byssinosis and according to OSHA, more than 100,000 are at risk of acquiring the disease(American Lung Association USA).
3. What are the symptoms of Byssinosis?
The symptoms of Byssinosis are generally asthma-like and include coughing, wheezing, tightness in the chest, shortness of breath and irregular breathing. The symptoms are usually worse at the beginning of the work week (leading to the alternate name "Monday Morning Fever") and often subside while away from cotton dust.
4. How is Byssinosis treated?
The first step in treating Byssinosis is stopping exposure to cotton dust. This may necessitate changing jobs. A treating physician may prescribe medications such as bronchodilators or corticosteroids and/or respiratory treatments including nebulizers. Some patients benefit from breathing exercises, and physical exercise. If blood oxygen levels are low, home oxygen therapy can be prescribed. Quitting smoking can prevent further damage to lungs.
5. How is Byssinosis detected?
A physician will give a thorough physical examination including reviewing a detailed medical history. A chest x-ray and/or lung function tests may also be used to diagnose the disease.
6. What is the prognosis for a person with Byssinosis?
This depends on the severity of the case and the length of exposure. Cases of the disease in the earliest stages are generally reversible and, provided additional exposure is limited, there would likely be no permanent effects. However, advanced cases can lead to permanent disability and there have been approximately 140 deaths attributed to the disease over a 23 year period.
7. What is your employer's responsibility in preventing this disease?
Employers are required to protect their workers from cotton dust exposure by meeting maximum "permissible exposure limits", based upon the type of operation being performed. This is accomplished by employing dust control programs and is monitored by measuring workplace dust levels at least every six months.
An employer's dust control program must include, at a minimum, the following:
Cleaning floors with a vacuum or another method that cuts down the spreading of dust;
Disposing of dust in such a way that as little dust scatters as possible;
Using mechanical methods to stack, dump or otherwise handle cotton or cotton waste, when possible;
Checking, cleaning, and repairing dust control equipment and ventilation systems.
If these measures do not provide a level of safety equal to a personal respirator, employers must provide employees with respirators including ensuring that employees are fitted for the respirator and providing instruction on using, cleaning and maintaining the equipment.
Additionally, employers must provide free annual medical checkups (more frequent checkups are required if substantial health changes are observed), and annual training on the dangers and management of cotton dust.
Learn More:
[More on Brown Lung Disease]
(c) Copyright 2011 Brett A. Emison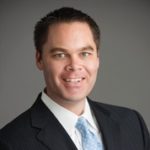 Brett Emison is currently a partner at Langdon & Emison, a firm dedicated to helping injured victims across the country from their primary office near Kansas City. Mainly focusing on catastrophic injury and death cases as well as complex mass tort and dangerous drug cases, Mr. Emison often deals with automotive defects, automobile crashes, railroad crossing accidents (train accidents), trucking accidents, dangerous and defective drugs, defective medical devices.