We continue to learn more about the "terrible things" that happened at GM over its ignition switch defect that has led to recalls affecting millions of vehicles.  GM has admitted that it knew about the defective ignition switches no later than 2001 – three years before the defective vehicles starting hitting show rooms in 2004.  GM could have fixed the problem for less than $1 per vehicle, but decided not to fix the problem because it cost too much.  Instead, GM attempted to hide the defect from NHTSA and from plaintiffs in product defect lawsuits across the country.
Now we're learning the lengths GM went to attack plaintiffs who brought defect claims alleging problems with the ignition switches.  Doris Powledge has filed a suit seeking to set aside a 2007 judgment in her case.  Powledge's husband and four children were killed when their 2004 Chevy Malibu crashed into a pole in the median of a highway.
"Unable to control the vehicle, the Malibu drove in almost a perfectly straight line until it was cut into two parts, down the middle, by a metal pole located at the center of the median.  The car erupted in fire with [Powledge's husband] and the little children inside.

All five occupants died in the wreck."

– Cameron Langford, Courthouse News Service
In the 2007 trial, GM called the plaintiff's claims "implausible" because no recall had been issued on the vehicle.  Instead, GM blamed her husband, calling him a murderer.
"A cornerstone of GM's legal defense to the 2007 lawsuit was a particularly nefarious accusation – that Adam Powledge was not the victim of a GM defect, but was a murder and intended to kill himself and his children.  This defense was used throughout the litigation as a means of undermining [Doris Powledge's] case."
Plowledge also claims GM delayed the litigation through its 2009 bankruptcy in order to force her to accept a penny-on-the-dollar settlement.
GM's Return To Bankruptcy Court
GM is asking the bankruptcy court to halt class actions claims against the company stemming from its decade-long coverup of deadly ignition switch defects on millions of GM vehicles.  GM's bankruptcy and defense lawyers wrote to U.S. Bankruptcy Judge Robert E. Gerber that plaintiffs should enter "voluntary stipulations" halting their suits within the next 10 days.
Bankruptcy court was supposed to be a fading memory for the giant automaker.  But on Friday, less than five months after declaring the era of "Government Motors" over and done with, the new G.M., which just completed its 17th consecutive profitable quarter, will be back before Judge Robert E. Gerber in the Federal Bankruptcy Court of the Southern District of New York, girding for a new fight.

On the surface, G.M. is merely asking the judge to enforce a provision of its July 10, 2009, bankruptcy reorganization that insulated the "new" company from lawsuits stemming from accidents that occurred before that date.

But the reason for the request is far from routine.  The company is trying to shut down a rising tide of class-action lawsuits stemming from its recall of 2.6 million cars because of a dangerously defective ignition switch that it now links to [at least] 13 deaths.

– Hilary Stout and Bill Vlasic, The New York Times
The plaintiffs' position on the issue is relatively straightforward: (1) "old" GM knew about this defect; (2) GM could easily ascertain who the affected customers were; and (3) GM should have and could have given direct notice of the defect to its customers.  Instead, the company engaged in fraud and cover up that denied its customers of due process.
Though GM has only admitted 13 deaths related to this defect, a new analysis of federal safety data suggests that 303 people have died after their air bags failed to deploy for just two of the vehicle models recalled.
To date, GM has recalled 2.6 million vehicles, including:
2005-2010 Chevy Cobalt

2003-2007 Saturn Ion
2007-2010 Pontiac G5
2006-2011 Chevrolet HHR
2006-2010 Pontiac Solstice
2006-2010 Saturn Sky
So, GM promised it would "not shirk from [its] responsibilities" and would "do the right thing."  But I think GM's actions speak louder than its words.
© Copyright 2014 Brett A. Emison
Follow @BrettEmison on Twitter.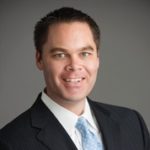 Brett Emison is currently a partner at Langdon & Emison, a firm dedicated to helping injured victims across the country from their primary office near Kansas City. Mainly focusing on catastrophic injury and death cases as well as complex mass tort and dangerous drug cases, Mr. Emison often deals with automotive defects, automobile crashes, railroad crossing accidents (train accidents), trucking accidents, dangerous and defective drugs, defective medical devices.