Older adults and those with aging parents are faced with challenges as the first of the Baby Boomers are hitting 65. This generation has been termed the "pig in the python", referring to the bulge in statistics created by the high birth rates from 1946 to 1964. Now the pig is starting to show its age. These individuals are faced with the challenges of safely caring for their aging parents and planning for their own long-term care.
Recent news has shown that this may be a far more daunting task than any of them had imagined. Plus two government reports just out indicate that instances of elder abuse are on the rise and that 92% of nursing homes surveyed have hired employees with a criminal background.
Last month, Pennsylvania nursing home workers were caught on hidden camera abusing a 78-year-old woman patient. Lois McCallister had complained to her daughter and son-in-law, Mary and Paul Franch, that she had been hit and slapped by workers. When the home's officials dismissed the complaints as caused by the patient's dementia, Mary and Paul installed a hidden camera in a bedroom clock.
The resulting video showed employees at the Quadrangle senior living facility hitting the woman, pulling at her sensitive ears, poking her eye and refusing to help her put on her shirt. The 12-minute video documents three employees taunting the half-dressed McCallister, preventing her from covering herself up or escaping from their abuse.
"The video depicts criminal activity directed at a senior victim in our county," Delaware County District Attorney Michael Green said. "It's abusive. … It's the humiliation which is most difficult to watch on the video. No senior resident of a facility should be subjected to that kind of behavior, particularly from a health care provider."
In addition to such abuse, seniors are often the victims of crimes. Last month, a New Orleans area nursing home worker, Domenica Thomas, was sentenced to five years in prison for stealing the wedding ring off the finger of a 71-year-old man in her care. After family members inquired about the missing ring, Thomas' theft was caught on surveillance recordings. Thomas has also been accused of stealing from five other residents at the nursing home, said Rick Wood, a spokesman for the St. Tammany Parish District Attorney's Office.
Also last month a 43-year-old employee of a South St. Paul MN nursing home was charged with stealing from two vulnerable seniors in her care. Prosecutors said the financial losses to the two vulnerable adults from March of 2009 to November of 2010 totaled $62,994.80. Most of the losses were in the form of checks written to Blair from the victims' checking accounts, prosecutors said.
These types of incidents aren't surprising to Daniel R. Levinson, inspector general of the Department of Health and Human Services, who just issued the March 2011 report on the rate of criminal convictions among nursing home employees. Levinson obtained the names of more than 35,000 nursing home employees and then checked with the Federal Bureau of Investigation to see if they had criminal records.
"Our analysis of F.B.I. criminal history records revealed that 92 percent of nursing facilities employed at least one individual with at least one criminal conviction," Mr. Levinson said. "Nearly half of nursing facilities employed five or more individuals with at least one conviction. For example, a nursing facility with a total of 164 employees had 34 employees with at least one conviction each."
Such a report is enough to send shivers up the spines of those who have to make the difficult decision to find a suitable place for Mom and Dad and other family members when they can no longer live safely by themselves. Forced by the recent recession to continue to work, many cannot simply take in their aging parents since they would not be home enough to care for them adequately. Therefore, a nursing home becomes an essential option. What is a person to do in light of such statistics and news reports to keep one's parents safe?
A recent Wall Street journal Market Watch article How to Pick the Right Nursing Home gave some good tips on how to make these decisions and protect your loved ones:
Lay out your options. Determine which nursing homes in your area are worth at least a look. Start out by casting a wide net. This online tool will locate the nursing homes in any specified area and tell you how they rate on two measures: quality of care and how much time the staff spends with residents. Winnow your list down to only homes with four or five stars on quality of care, and 3.5 to 4.5 hours of nursing care per resident per day, says Larry Minnix, president of LeadingAge, a coalition of more than 5,400 organizations that support older Americans. Next, you can consult for free with a long-term care ombudsman in your area. These advocates for nursing home patients can give you the scoop on local facilities, says Andrew Carle, the founding director of the senior housing administration program at George Mason University.
Tally the costs. Once you've determined your wish list, check their costs. The national average rate for a private room in a nursing home is $229 per day and for a semi-private room, $205 per day (up from $219 and $198, respectively, in 2009). Also expect to pay more if your parent has a health problem like Alzheimer's that requires extra supervision.
Total cost is just as important as monthly costs. Considering that women in nursing care spend an average of 3.7 years and men spend 2.2 years, the total costs for a woman's care would run $309,000 (or $276,000 for a semi-private room) and $183,000 (or $164,000 for a semi-private room) for a man. These costs generally cover room and board, day-to-day nursing, meals and activities, but expect to pay extra for doctor's visits, prescription drugs and transportation, says Kathy O'Brien, a senior gerontologist with the MetLife Mature Market Institute. And Medicare only covers "medically necessary" nursing home care, and does not cover custodial nursing home care, like help with bathing or dressing. But remember: paying more doesn't necessarily get you better quality care, says Carle.
Make multiple visits. Armed with your short list of nursing homes you can afford, visit each place more than once and at different times of the day. Make sure you make at least one of those visits in the evening, when staffing tends to be thinner. During each visit, look at how the workers interact with the residents: Do they smile at them? Do they know their names? Do they treat them kindly? You're looking for a staff that considers the residency a "home," not a hospice for sick people, says Evvie Munley, a senior health policy analyst at Leading Age. You should also stop some of the residents and other visitors to ask how they like the staff, food and other services.
Meet the key players. Ultimately the care your loved one gets is only as good as the staff, so it's important to meet as many employees as you can — especially senior management since they oversee hiring and the day-to-day running of the home. Set up a time to meet these three people: the director of nursing, the facility administrator and the medical director, says Minnix. Ask them for their qualifications, how long they've been working with the elderly, what their typical day at work is like, and what they like and don't like about their jobs.
Ask the right questions. Now is no time to be docile. Grill management and employees. First up, ask the facility if they do background checks on their employees. Though they won't show you the specifics of each background check, they should tell you if anyone working there has a criminal background. You should also ask for a copy of their latest federal inspection, which will highlight problems the facility has had, including complaints of abuse or neglect.
Equally important to all of these precautions before you choose a nursing home is to be extra vigilant once a family member is settled in. It is normal to wish for the best and minimize complaints since one does not want to switch homes. Often complaining is hard and one fears that a home might start to treat one's parents badly in retaliation for creating problems, but who else will care more for your family members?
Learn from the cases in the news and the government reports. Even a celebrity like Mickey Rooney can fall prey to elder abuse, why not your loved one? Sometimes you will have to take action to protect those you care about, whether contacting authorities or finding legal advocacy to improve a bad situation. Eventually, about 40% of adults over 65 years old will at some point spend time in a nursing home, according to Marc Agronin, a geriatric psychiatrist and the author of "How We Age." So we need to be prepared for this stage of life to be a good one, too.
(c) Copyright 2011 Brett A. Emison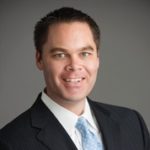 Brett Emison is currently a partner at Langdon & Emison, a firm dedicated to helping injured victims across the country from their primary office near Kansas City. Mainly focusing on catastrophic injury and death cases as well as complex mass tort and dangerous drug cases, Mr. Emison often deals with automotive defects, automobile crashes, railroad crossing accidents (train accidents), trucking accidents, dangerous and defective drugs, defective medical devices.