ABC's Good Morning America previewed what appears to be a very cool Discovery TV safety experiment that placed nearly half-a-million dollars worth of instrumented crash dummies on a Boeing 727 that it crashed into the desert.
Watch More News Videos at ABC | 2012 Presidential Election | Entertainment & Celebrity News
According to biomechanical expert, Cindy Bir, two things primarily influenced the degree of injury: (1) seat selection, and (2) bracing for impact.
The plane was crashed in a nose-first belly flop. Because of the position, passengers in the front of the plane received the brunt of the force and rows 1 through 7 were all considered "fatal" seats (not so good to be a First Class passenger in that situation). Much of the plane's structural reinforcement is located where the wings attach toward the middle of the plane. This area is more likely to remain intact.
Passengers can also increase survivability by taking an appropriate crash position — bending over your knees while interlacing your fingers over the back of your head. Many of the seat-belted dummies that were not bent over in the bracing position suffered spinal cord injuries from jerking forward in their seat belts – a common injury in collisions in which the occupant is protected by a lap belt only – rather than a 3-point seat belt harness. A proper brace position also helps protects the passenger from the massive debris that results during a plane crash.
The Discovery Channel will air a feature length documentary on the crash and findings this Sunday.
Read More:
(c) Copyright 2012 Brett A. Emison
Follow @BrettEmison on Twitter.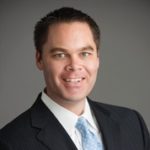 Brett Emison is currently a partner at Langdon & Emison, a firm dedicated to helping injured victims across the country from their primary office near Kansas City. Mainly focusing on catastrophic injury and death cases as well as complex mass tort and dangerous drug cases, Mr. Emison often deals with automotive defects, automobile crashes, railroad crossing accidents (train accidents), trucking accidents, dangerous and defective drugs, defective medical devices.