If you've done much flying, you're probably familiar with that little "ding" that signals the plane has reached 10,000 and you can pull out your laptop, iPad, smart phone, Kindle, or other approved electronic device. However, that little "ding" may be a thing of the past. It appears the Federal Aviation Administration (FAA) will soon ease restrictions on electronic devices, allowing passengers to use them for the full duration.
Citing "industry officials and draft recommendations prepared by a high-level advisory panel to FAA," the [Wall Street] Journal reported on Friday that passengers would be spared from having to turn off all electronic devices, though cell phones may or may not remain on the banned list.

– Lance Whitney at c|net
The restrictions date back to rules instituted in 1966 that have remained fundamentally unchanged since then. The 28-member panel "strongly recommended" relaxing the rules "due to massive changes in technology" since the '60s.
The changes come after prodding by U.S. Senator Claire McCaskill (my Senator) who has been pushing the FAA for months to relax the restrictions on in-flight electronics. In fact, Sen. McCaskill went so far as to draft legislation to relax the restrictions after the FAA dragged its heals citing the agency's "lack of commitment to adopt the changes to the current… rules." Said McCaskill, "Simply put, electronic devices that are currently allowed above 10,000 feet should be allowed for use during all phases of flight."
As someone who travels frequently for work and occasionally with small children, I welcome these new rules. Certainly, business trips can be more productive and my kids can remained entertained for the entire duration of the flight, which is certainly good news to the passengers around us!
UPDATE: Well, it appears we will have to wait a bit longer before using our Kindles, iPads, etc. during take-off and landing. The Chicago Tribune and others have reported that the FAA panel reviewing these rules will delay their decision from July to September this year.
Read More:
© Copyright 2013 Brett A. Emison
Follow @BrettEmison on Twitter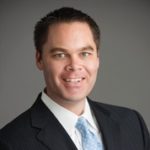 Brett Emison is currently a partner at Langdon & Emison, a firm dedicated to helping injured victims across the country from their primary office near Kansas City. Mainly focusing on catastrophic injury and death cases as well as complex mass tort and dangerous drug cases, Mr. Emison often deals with automotive defects, automobile crashes, railroad crossing accidents (train accidents), trucking accidents, dangerous and defective drugs, defective medical devices.