Hopefully by now, we all know that distracted driving is dangerous. A recent news story highlights the fact that distracted flying can be dangerous too.
In their investigation of a deadly helicopter crash that killed four people, the NTSB found that the pilot was distracted by a portable electronic device and failed to notice, during preflight inspections, that the helicopter was low on fuel. Even after discovering the critically low-fuel state, the pilot opted to continue the flight. The helicopter ran out of fuel and crashed a little over a mile from an airport.
According to the NTSB investigation, the pilot had been on duty for twelve hours at the time of the accident, and during the shift sent and/or received some 85 text messages – including 20 during the 1 hour 41 minutes prior to the accident and at least seven messages during critical phases, including during preflight inspections and while flying.
Interestingly, the Board noted that the pilot did not appear to be texting at the time of the accident, nor did it blame the distraction for directly causing the accident. The Board's probable cause statement reads:
"The National Transportation Safety Board determines that the probable causes of this accident were the pilot's failure to confirm that the helicopter had adequate fuel onboard to complete the mission before making the first departure, his improper decision to continue the mission and make a second departure after he became aware of a critically low fuel level, and his failure to successfully enter an autorotation when the engine lost power due to fuel exhaustion.

Contributing to the accident were (1) the pilot's distracted attention due to personal texting during safety-critical ground and flight operations, (2) his degraded performance due to fatigue, (3) the operator's lack of a policy requiring that an operational control center specialist be notified of abnormal fuel situations, and (4) the lack of practice representative of an actual engine failure at cruise airspeed in the pilot's autorotation training in the accident make and model helicopter."
NTSB Chairwoman Deborah A.P. Hersman adds, "This investigation highlighted what is a growing concern across transportation: distraction and the myth of multitasking. When you are operating heavy machinery, whether it is a personal vehicle or an EMS helicopter, you need to be focused on the task at hand."
Read more:
© Copyright 2013 Brett A. Emison
Follow @BrettEmison on Twitter.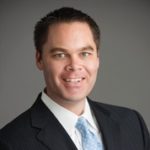 Brett Emison is currently a partner at Langdon & Emison, a firm dedicated to helping injured victims across the country from their primary office near Kansas City. Mainly focusing on catastrophic injury and death cases as well as complex mass tort and dangerous drug cases, Mr. Emison often deals with automotive defects, automobile crashes, railroad crossing accidents (train accidents), trucking accidents, dangerous and defective drugs, defective medical devices.