In the wake of the semi truck crash that seriously injured comedian Tracy Morgan and others and which killed comedian James ("Jimmy Mack") McNair, Wal-Mart said it would "take full responsibility" if its tractor trailer caused the accident.  However, Wal-Mart's latest court filing shows those words had little meaning.
Instead of accepting responsibility for its employee, Wal-Mart has attempted to "pass the buck", engage in frivolous defenses, and blame the victim.  Just take a look at the boiler-plate affirmative defenses that Wal-Mart asserts without any reference to facts or evidence in the case.
1st and 2nd Affirmative Defenses: Wal-Mart claims the lawsuit fails to state vicarious liability action against Wal-Mart.  Vicarious liability is a legal doctrine that states that an employer is legally responsible for the conduct of its employee while the employee is performing the functions of his or her job. The employer is held is legally responsible for the negligence of its employee because the employee is acting as an agent of the employer.
"For example, if the driver of a gasoline delivery truck runs a red light on the way to a gas station and strikes another car, causing injury, the gasoline delivery company will be responsible for the damages if the driver is found to be negligent."

– Legal Dictionary example
We already know the driver, Kevin Roper, is a Wal-Mart employee.  And we already know he was in the process of driving Wal-Mart's semi truck as part of his job.  And we know that Morgan's attorneys have claimed that Roper was negligent in driving the Wal-Mart semi truck without sleep for over 24 hours.  Yet, Wal-Mart frivolously claims a failure "to set for any facts which are sufficient to support a… vicarious claim of negligence as to Wal-Mart."
3rd Affirmative Defense: Wal-Mart claims that Morgan's damages were not proximately caused by the actions of Wal-Mart or its employee.  Proximate cause is a primary cause of an injury.  Proximate cause is sometimes referred to as "but for" cause, meaning that "but for" the conduct the injury would not have occurred.  And Wal-Mart claims in its Answer that its truck driver was not the "but for" cause of Morgan's injuries.
Really?  So Wal-Mart doesn't believe its semi truck – weighing up to 80,000 pounds – traveling at highway speed and plowing into a stopped vehicle full of people was not a "but for" cause of Morgan's injuries?  I mean… Wal-Mart has seen photos of the crash, right?
How can Wal-Mart argue with a straight face that its employee was not a proximate cause of this horrific crash?
4th and 8th Affirmative Defenses: Wal-Mart claims Morgan's right to recover for his injuries is barred by his own negligence.  That's it for No. 4.  No further description even giving a hint as to what comparative fault Wal-Mart is talking about.  According to media accounts, Morgan and the others in his vehicle were sitting inside their vehicle stopped in traffic on the highway.
In defense No. 8, Wal-Mart actually provides a modicum of specificity, claiming that Morgan's injuries were caused by failing to wear his seat belt.  Because of that, Wal-Mart claims that all of Morgan's damages sustained in the crash should be thrown out.  So… Wal-Mart completely disclaims any responsibility on its part or its employee's part for mowing down parked vehicles on the highway and, instead, says Morgan is entirely to blame because he was not wearing a seat belt inside a bus that was stopped on the highway.
5th Affirmative Defense: Wal-Mart claims Morgan's injuries were caused by an unidentified, mysterious third-party.  Alright, I'll bite… who?  Wal-Mart never says.  Maybe it was the one-armed man.
6th Affirmative Defense: Wal-Mart says it "breached no duty owed or owing to" Morgan at all relevant times.  Well, what about its duty not to run Morgan over with a semi truck?  What about that duty?  Or, more precisely, what about Wal-Mart's duty to use reasonable care when driving an 80,000 pound tractor trailer on the highway?  What about the duty of Wal-Mart's driver to (1) be alert; (2) be prepared; and (3) act in time?
Source: New Jersey Drivers Manual
And what about the duty of drivers to not drive when they are tired, sleepy, or fatigued?  New Jersey confirms that "[a] tired driver is a dangerous driver.  A tired driver cannot drive well and his/her reaction time is reduced…. A tired driver can be as dangerous as a drunk driver."
Source: New Jersey Drivers Manual
How many of these risk factors affected Wal-Mart's driver?  We know he was sleep deprived.  We know he drove long distances without rest breaks.  We know he was driving through the night.  We know he was driving alone.  We know he was driving on a long road.  We know he was a commercial driver.
And most importantly, we know he failed to see traffic stopped in front of him and failed to slow or stop his vehicle and we know he plowed into the van carrying Morgan and others killing one person and injuring several others.
And Wal-Mart claimed it breached no duty.
We're bombarded with outlandish stories of "frivolous lawsuits" by "frivolous plaintiffs".  Tort reformers haul out outlandish claims – often made by people without lawyers – suggesting the system is broken and needs reigning in to make it easier for defendants to avoid liability and avoid responsibility for the consequences of their actions.
But we rarely hear about frivolous defenses.  Well, you can read about some here.  Instead of accepting responsibility, many defendants assert the same unsupported and frivolous defenses that Wal-Mart asserted here.  Instead, they frivolously delay, deny, and defend the claims.
If this crash had not involved Tracy Morgan, we likely would not be talking about these frivolous defenses, though they occur every day.  In fact, I have seen nearly identical affirmative defenses nearly verbatim in practically every injury case I have filed.  And defendants are rarely held accountable for failing to identify facts supporting their claims or raising wholly frivolous defenses.
Enough's enough.  It's time for companies like Wal-Mart to give more than lip service to the notion of responsibility and accountability.  Accountability needs to be more than a PR comment.  Enough of the frivolous defenses.  Shouldn't companies that injure and kill innocent people be responsible for the harm they have inflicted?
Read More:
© Copyright 2014 Brett A. Emison
Follow @BrettEmison on Twitter.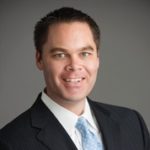 Brett Emison is currently a partner at Langdon & Emison, a firm dedicated to helping injured victims across the country from their primary office near Kansas City. Mainly focusing on catastrophic injury and death cases as well as complex mass tort and dangerous drug cases, Mr. Emison often deals with automotive defects, automobile crashes, railroad crossing accidents (train accidents), trucking accidents, dangerous and defective drugs, defective medical devices.