Many of America's trucking corporations will meet up with other corporate executives and defense lawyers at a large conference at the Hyatt Regency in Orlando, Florida in December. At this conference, they will discuss defending trucking litigation claims against plaintiffs they recognize are often completely blameless!
From their brochure:
If you read through the entire brochure (which you can do by visiting their web site – coded "nofollow") these multi-billion dollar trucking companies seem to think they are at a disadvantage against seriously injured — and admittedly blameless — plaintiffs.
So, what are some things these trucking companies will be talking about?
Ensuring that trucking companies can share litigation-related documents and information with each other
Using national defense counsel and specific experts for trucking lawsuit defense
How to ward off lawsuits
How to manage the "sheer volume" of trucking accident lawsuits
Determining what the trucking company knew about sleep apnea and when
How driver shortages impact litigation
How to identify additional 3rd parties to shift the burden of liability away from the trucking company
How to defend and minimize damages against ("often blameless") plaintiffs with spinal cord and brain injuries
How to explain the destruction of document or electronic evidence in a way that will satisfy the courts
So, these "deeply oppressed" trucking companies "behind the 8-ball from the start" will be hob-nobbing in Mickey's backyard discussing how best to explain the destruction of evidence, shifting blame to others, and how to keep "often blameless" plaintiffs from recovering for the injuries caused by the trucking companies… when, that is, these trucking executives and defense lawyers aren't enjoying the breakfast buffet, sushi, "delectable seafood", 21-acre lake with water sports, and 45 hole Jack Nicklaus Signature Design golf course.
"Behind the 8-ball," indeed.
[More on Trucking Accidents and Truck Safety]
(c) Copyright 2011 Brett A. Emison.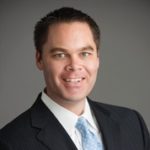 Brett Emison is currently a partner at Langdon & Emison, a firm dedicated to helping injured victims across the country from their primary office near Kansas City. Mainly focusing on catastrophic injury and death cases as well as complex mass tort and dangerous drug cases, Mr. Emison often deals with automotive defects, automobile crashes, railroad crossing accidents (train accidents), trucking accidents, dangerous and defective drugs, defective medical devices.