The Hours of Service regulations (49 CFR Part 395) were changed this year, but still create a significant potential for accidents caused by tired or fatigued truckers. According to the U.S. Department of Transportation's Federal Motor Carrier Safety Administration, "the regulations are designed to continue the downward trend in truck fatalities and maintain motor carrier operational efficiencies." But truck drivers can still be forced by their employers to operate a big rig for 14 consecutive hours and be within the bounds of the rule.
I've said time and again that the vast majority of truck drivers are responsible, safety-oriented professionals. However, a few bad apples can give an entire industry a bad reputation and can wreak irreparable harm on innocent families.
More often, otherwise safe and professional truck drivers are pushed by their companies to log more hours in less time over longer and longer stretches of highway. The system is stacked against truck drivers because the corporations that make millions off of the driver's hard work shifts all of the burdens and risks onto the driver. Drivers are most frequently paid by the mile, not the hour. Thus, when there is highway congestion, road construction, bad weather or other delay, it is the driver that is penalized. The driver must work longer hours for the same pay and is sometimes pressured to "make up time."
These industry pressures too often lead to lapses in judgment and cutting corners on safety. The Advocates for Highway and Auto Safety estimated in a report that 5,000 fatalities occur every year in the U.S. due to trucking accidents.
Too many hours behind the wheel and lead to dangerous fatigue in truck drivers. The U.S. DOT published the Driver Fatigue and Altertness Study, which found that truck driver fatigue is the leading factor in heavy truck accidents. But safer restrictions on time behind the wheel are necessary if we're really going to respond to the problem as a nation.
Medical research shows that most people require 7 ½ to 8 hours of sleep a day. But the Driver Fatigue and Alertness Study states that the average truck driver gets 4.8 hours of sleep. It goes without saying that this minimal amount of rest may lead to sleep deprivation and driver fatigue.
If safety regulators won't help protect truck drivers and other motorists, the trucking companies need to do so. Their truck drivers are their most valuable company resource. If trucking companies won't protect their drivers and others on the road, then they should be held accountable when safety lapses hurt others.
[More on Semi Truck Accidents]
(c) Copyright 2011 Brett A. Emison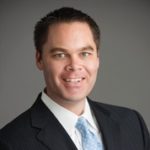 Brett Emison is currently a partner at Langdon & Emison, a firm dedicated to helping injured victims across the country from their primary office near Kansas City. Mainly focusing on catastrophic injury and death cases as well as complex mass tort and dangerous drug cases, Mr. Emison often deals with automotive defects, automobile crashes, railroad crossing accidents (train accidents), trucking accidents, dangerous and defective drugs, defective medical devices.