It's back.  ATRA's annual Judicial Hellholes® report.  The report itself is unsurprising – it's virtually the same every year.  What is surprising is that (again) – unfortunately – there are media accounts treating the report as "news" as opposed to what it really is… propaganda.
The Judicial Hellholes® report is not news.  The Judicial Hellholes® report is not based on any facts.  The Judicial Hellholes® report is not based on any empirical data.
Ed. Note: Why the "®" after "Judicial Hellholes®"?  Because ATRA registered the name.  Another sign this is all just some kind of bogus propaganda scheme.  You don't trademark real news.
If there is no empirical data and no empirical analysis (as the kind folks at ATRA readily admit), then their conclusions have no value.  Garbage in, garbage out.
At best, the Judicial Hellholes® report is opinion.  At worst, it could be construed as outright lies.
Who created the Judicial Hellholes® report and what is it?
The Judicial Hellholes® report is the product of the American Tort Reform Foundation.
The American Tort Reform Foundation is an arm of the American Tort Reform Association.
The American Tort Reform Association was founded in 1986 by the American Medical Association and the American Council of Engineering Companies.  The ATRA has been funded by hundreds of large corporations.  A sample list of ATRA members and financiers includes some of the largest corporations in the world.
What the defining characteristic of all of these companies?  They (deservedly) get sued.  A lot.  These corporations are "repeat players".  They are tobacco companies and asbestos companies and pharmaceutical companies and oil companies and, of course, insurance companies.
Insurance companies, when you think about it, are in business to get sued.  It's the product they sell.  If their customer injures or kills someone, the insurance company agrees to defend their insured in court.  It's why the insurance company collects premiums.  Insurance companies love to collect premium dollars, but they really don't like having to pay out damage awards.  You see, if they can collect the premiums, but don't have to pay claims, they earn more profit.  One way to do that is to limit their accountability – and the accountability of their customers who injure and kill people – by making it harder to file and to win a lawsuit.  If they can rig the system, it will improve their bottom line.
Knowing who really makes up (and funds) ATRA is important to understanding why their Hellholes® report exists in the first place.
Most of ATRA's funding comes from large corporate donors who routinely contribute $50,000 or more to the group.  At one time, more than half of ATRA's multi-million dollar budge came directly from the tobacco industry.
The initial Judicial Hellholes® report came out in 2002.  That report was not based on any empirical evidence, but from survey of ATRA's own members.  There was no empirical data.  There was no scientific analysis.  There was no basis in fact.  There was only opinion.  And there was only the opinion of ATRA's own corporate members who contribute millions of dollars to its cause.  Garbage in, garbage out.
You don't have to take my word for it.  ATRA will tell you the very same thing.
"We have never claimed to be an empirical study," said Darren McKinney, a spokesman for [ATRA]

– The Worst Courts for Businesses?  It's a Matter of Opinion [Adam Liptak at The New York Times]
Describing the report, the Times said, "It is, for starters, a collection of anecdotes based largely on newspaper accounts.  It has no apparent methodology.  There is no way to tell why [one state] is the top hellhole while [another state] is hellhole No. 4."
Making matters worse, not only are the Hellholes® reports wholly made up of the anecdotal opinions of large corporations in order to avoid accountability for their actions, the Hellholes® reports are only made up of negative opinions.  You see, the Judicial Hellholes® reports don't report "good news" for big business – only the bad news.
"The hellholes report is not first and foremost a report of good news," Mr. McKinney said.
Actual empirical studies have debunked and criticized the Judicial Hellholes® reports.  For example, independent scholars, including professor Neil Vidmar, studied actual data from top "hellholes®" in Madison County, Illinois and St. Clair County, Illinois.  The Vidmar study found "absolutely no support for the claim that the net number of doctors in Illinois ha[d] decreased" as claimed by a Hellholes® report.  Instead, the actual data showed a steady increase of doctors into the "hellholes®" jurisdiction.  In a separate report for the Illinois State Bar Association, professor Vidmar concluded that "[t]here is no evidence to support the perception that medical malpractice jury trials in these counties are frequent or that jury verdicts for plaintiffs are outrageous.  Insofar as medical malpractice litigation is concerned, the reputation of Madison and St. Clair counties as 'judicial hellholes' is not justified."
What is a Judicial Hellhole®?  According to ATRA, they are "places where judges systematically apply laws and court procedures in an unfair and unbalanced manner, generally against defendants in civil lawsuits."
So ATRA and its coporate cronies have a problem with a very small number of judges.  But they won't name the judge(s).  Or the case(s).  Or the point of law.  They'll just call names.
But they won't call the specific judge a name.  They'll simply disparage an entire city.  Or a county.  Or an entire state.
And ATRA doesn't care that it's being inaccurate.
Of course, most judges do a diligent and fair job for modest pay.  Even in Judicial Hellholes jurisdictions, including some that have received national attention, the clear majority of judges are fair….

Though entire states may occasionally be cited as Hellholes, it is usually only specific counties or courts in a given state that warrant this citation.

– Judicial Hellholes®→About
What's the effect of the Judicial Hellholes® report?
So we have an astroturf organization run and financed by the insurance industry, the oil industry, the tobacco industry and other large corporate interests.  It's not difficult to define the actual purpose of the organization – to reduce or eliminate accountability for corporate defendants that pollute, injure or kill.  The report is – admittedly – not based on any empirical data.
But yet, each year, the Judicial Hellholes® press releases is reported on by media as if it's a real thing.
The fundamental problem is that by repeating these consistently debunked reports, the mere repetition of such false claims creates the appearance of truth.
The sheer repetition of the claims then takes on an appearance of truth, in a process known as "social production of knowledge" – if you repeat something often enough, people will come to treat it as general knowledge.
– Judicial Hellholes, Lawsuit Climates and Bad Social Science: Lessons from West Virginia [Elizabeth G. Thornberg, 110 W.Va. L. Rev. 1, 3 (2008)]
As Elizabeth Thornberg concluded, "the point of the hellhole campaign is not to create an accurate snapshot of reality.  The point of the hellhole campaign is to motivate legislators and judges to make law that will favor repeat corporate defendants and their insurers…."
Why are the Hellholes® reports treated as actual "news"?
I don't know, but it's time we quit treating the Judicial Hellholes® report as news and call it what it is: sensationalist propaganda by a large special interest group.  Nothing more.
What is news is that these large corporate interests are trying to bully their way to an even greater advantage in our legal system.  The take away is not that your state or your county or your city made the list of Judicial Hellholes®.  That distinction is nothing more than a calculated political maneuver designed to pressure legislators and judges.
There is only one room in the entire world where an individual can stand toe-to-toe with the largest corporate in the world and demand justice – the courtroom.
Our 7th amendment right to jury trial stands as the ultimate lynch pin for all other constitutional rights.  Freedom of speech, freedom to keep and bear arms, freedom to contract and do business, freedom of religion – all are ultimately protected by the freedom – inviolate in Missouri – to have your case heard in a trial by jury.
We cannot willingly cede our God-given constitutional rights to big business and special interest.  But you if you fight for the Bill of Rights, you might get labeled a Hellhole®.
Read More:
© Copyright 2015 Brett A. Emison
Follow @BrettEmison on Twitter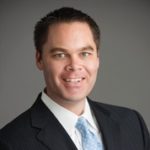 Brett Emison is currently a partner at Langdon & Emison, a firm dedicated to helping injured victims across the country from their primary office near Kansas City. Mainly focusing on catastrophic injury and death cases as well as complex mass tort and dangerous drug cases, Mr. Emison often deals with automotive defects, automobile crashes, railroad crossing accidents (train accidents), trucking accidents, dangerous and defective drugs, defective medical devices.