After just a month of baseball, two Kansas City Royals fans have been seriously injured by bats and balls flying into the stands. A 64-year-old woman was struck by the shattered bat of outfielder Torii Hunter on opening day and a 4-year-old little girl received a skull fracture when struck by a foul ball hit by Royals player Wilson Betemit.
The little girl's father said, "Time heals all wounds." But that's not the case. Neurologists will tell you that traumatic brain injuries — like that from a fractured skull — may not ever heal and can have life-long effects. The woman hit by the broken bat will require extensive surgery to repair the severe damage to her cheek bone and eye socket. These two fans will never be the same again.
Baseball has a decision to make. Will it do the right thing and protect its fans or – like other sports – will it wait until someone dies before making necessary safety improvements?
Many sports come with dangers that affect fans. Hockey pucks can injure spectators. Auto racing wrecks can injure spectators. Both Hockey and Auto Racing waited until it was already too late to step up safety measures to protect fans. Baseball is facing the same choice.
On March 18, 2002, 13-year-old Brittanie Cecil died after being struck in the head by a puck at a Columbus Blue Jackets hockey game. Only after Brittanie's death did the NHL mandate additional protections for fans including higher protective glass and 18-foot mesh nets behind goals.
Auto racing has faced similar fan safety concerns. In 1998-1999, six racing fans were killed in two events in only 9 months. Three fans were killed in July 1998 at Michigan Speedway and three additional fans were killed in May 1999 at Lowe's Motor Speedway in Charlotte, NC. Both incidents were caused when auto parts and debris flew into the grandstands during crashes.
After these crashes, racing organizations improved fences, slowed cars, incorporated roof flaps and tethers to prevent cars and parts from flying into the stands. But like hockey, auto racing waited until after fans had been killed.
"Safety is a moving target in any high-speed sport…. What worked 10 years ago just might not be the right solution anymore…. Rea White [at Fox Sports]
The two Kansas City Royals incidents did not result in deaths — but did alter the victims' lives forever. These injuries raise two separate, but important questions: (1) What must sports franchises do to protect fans?; and (2) What should sports franchises do to protect fans?
David Horton addressed this subject in the UCLA Law Review in 2003 [51 UCLA L. Rev. 339]. Under the "baseball rule", stadium owners owe a limited duty of providing protected seats "for as many fans as can reasonably be expected to desire them."
Missouri — where the Kansas City Royals play — has adopted a form of the "baseball rule".
[A] club need not provide screened seats for all those who may possibly apply therefor, but that it exercises the required care if it provides a screen for the most dangerous part of the grand stand and for those who many reasonably be expected to desire protected seats. Grimes v. American League Baseball Co., 78 S.W.2d 520, 524 (Mo. App. 1935).
The "baseball rule" rests largely on an informed assumption of the risk by the spectator.
"In baseball the patron participates in the sport as a spectator only, but in doing so subjects himself to the dangers necessarily and usually incident to and inherent in the game. This does not mean that he "assumes the risk" of being injured by the proprietor's negligence but that by voluntarily entering into the sport as a spectator he knowingly accepts the reasonable risks and hazards inherent in and incident to the game." Hudson v. Kansas City Baseball Club, 164 S.W.2d 318, 323 (Mo. 1942).
However, Horton describes the "baseball rule" as "hopelessly anachronistic", citing the difficulty of applying an old rule to a sport that has changed tremendously over the last 70 years.
Instead, Horton suggests a "reasonableness" standard — that stadium owners should owe a duty of reasonable care to their patrons. This standard would ensure that stadium owners modernize their safety measures and stay on top of new ways of keeping fans safe.
Horton concludes:
The black netting hanging behind goals in NHL arenas is a reminder that fan safety is a serious issue. Until stadium owners are forced to take more than token safety measures, however, spectators will remain at risk. Holding stadium owners to a duty of reasonable care would force them to implement new safety measures an means of informing fans of a sport's danger.
The law, thus, is vague regarding what a sports franchise must do to protect the safety of its fans. A more practical questions is what should these sports teams do to protect their fans.
Shouldn't teams offer the same basic protection for fans that it provides to its players?
In 1999, Yankees coach Don Zimmer was struck in the face by a foul ball. After that incident, Yankees owner George Steinbrenner installed safety netting to protect players and coaches in the dugout. Soon, all major league teams followed suit.
But none offer the same basic protection to thousands of fans sitting just behind the dugout.
Minnesota Twin Danard Span agrees. In 2010, Span fouled a ball into the stands next to the Twins dugout… and heard his mother scream. Span's mother had just sat down when she was struck by the ball fouled off of Span's bat.
"It's just a bad situation," Span said. "It's just surprising that no one has gotten seriously hurt to this point. I definitely do think that they should have nets going further, you know, as far as the dugout."

"It's hard to pay attention to every single pitch," Span said. "Sometimes you're coming down from the concession stand and whatever and boom! All of a sudden, that quick, the ball is coming at you. You can't control that."
Span isn't the only major leaguer to argue for better fan protection. Yankees picture Phil Hughes said, "It's kind of a dangerous spot. I think they should move the net all the way to the dugout because you can get foul balls like that."
Even Royals manager Ned Yost agrees:
"Maybe more netting would make it safer," Yost said. "I don't think it restricts the vision in any way."
Yost admits he feels safer with safety netting in the dugout to protect him and his players, saying "I like having it there, especially when they start ripping line drives over here, because my hands aren't near as good as they used to be. I think you have to have it here for the players, even though you still get balls that ricochet in here over the top of the barrier."
But Royals executive Toby Cook told Kevin Kietzman at WHB 810 that it was unlikely the Royals would increase the netting from dugout to dugout. In fact, Cook said the Royals would likely resist extending the protective netting unless mandated by Major League Baseball. Instead, the Royals will increase the number of PA announcements it makes during games.
Do the Royals really think a few more PA announcements would have helped protect the woman struck by the bat or the 4-year-old girl struck by the foul ball. The Royals market to the masses including the old and the young. The Royals mascot is constantly meeting and greeting children. There is even a carousel in a special play area designed to get children to the game.
A few PA warnings and a fine-print disclaimer on the back of a ticket are no substitutes for real safety.
The Kansas City Royals and Major League Baseball have a decision to make. Will they do the right thing and make fan priority a safety now or will they wait until tragedy strikes and it's too late for one of their fans?
Read More:
(c) Copyright 2011 Brett A. Emison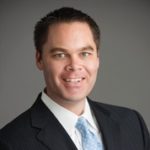 Brett Emison is currently a partner at Langdon & Emison, a firm dedicated to helping injured victims across the country from their primary office near Kansas City. Mainly focusing on catastrophic injury and death cases as well as complex mass tort and dangerous drug cases, Mr. Emison often deals with automotive defects, automobile crashes, railroad crossing accidents (train accidents), trucking accidents, dangerous and defective drugs, defective medical devices.