So… the Terminator returns today to a theater near you and I return to this humble forum.  Of course, I never really left (and I suspect not more than a few of you noticed I hadn't posted in a while).  You see, I tend to follow Eric Turkewitz's heirarchy in prioritizing blogging… that is, it's at or near the bottom of the list.  [Ed. Note: Turkewitz is an outstanding writer and blogger.  You should add his blog to your feed.  If you blog, you must read his post Better Blogging: 12 Tips]
Higher on the list is family.  Family is first.
Higher on the list are clients.  This blog simply does not matter if I fail my clients.  Since my last post there have been countless depositions, at least one mediation, a few substantial settlements, and a nearly two-week long trial.  Every one of those clients needed – and recieved – my attention to their case.
Summertime is higher on the list.  Let's face it, given the choice of being outdoors with friends or family (see No. 1 on this list) versus typing away for this blog, you can imagine where I'm going to be.
So… anyway, the higher priority items have taken higher priority.
But writing, opining, and commenting is fun and sometimes it's even important.  Even if not at the top, it does make the list.  Though I'll always (hopefully) be busy, I will return to focus on writing.  When trials end and cases settle, that frees up a little more time here and there.
So, anyway, I'm back.  And looking forward to contributing more in the coming weeks.
© Copyright 2015 Brett A. Emison
Follow @BrettEmison on Twitter.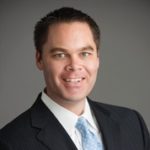 Brett Emison is currently a partner at Langdon & Emison, a firm dedicated to helping injured victims across the country from their primary office near Kansas City. Mainly focusing on catastrophic injury and death cases as well as complex mass tort and dangerous drug cases, Mr. Emison often deals with automotive defects, automobile crashes, railroad crossing accidents (train accidents), trucking accidents, dangerous and defective drugs, defective medical devices.