The Washington Post recently featured an article detailing the secretive world of medical device pricing and sales.  WP noted that Medicare alone spends about $20 billion each year on implantable medical devices.  As baby boomers age, that number will only go higher.
So the journal Health Affairs asked more than 500 doctors how much the devices cost.  Estimates within 20% of the actual cost were considered correct [I wish I had that grading curve in school!].  Even with that massive curve, the doctors guessed correctly only 21% of the time.  Estimates ranged from 1.8% of the cost to nearly 25 times the actual price.

Yes… the price.  Isn't that the issue?  What are the prices?
You and I still don't know.  Why?  The researchers could not release the actual costs because they signed nondisclosure agreements.
Nondisclosure agreements for something as basic as hardware costs?  Yes.
"In orthopedic surgery, we're never told how much things cost.  We never see the cost displayed anywhere, and even if you were interested, there's no great way to find it," says Kanu Okike, lead author of the study and an orthopedic surgeon at Kaiser Permanente Medical Center in Honolulu."

Unlike pretty  much every other consumer industry, healthcare costs are not transparent, even for surgeons.  Each hospital system and purchasing group negotiates deals with device manufacturers and signs a nondisclosure form, promising not to share the details of those prices with anyone else.  That's because "medical device manufacturers strive to keep their prices confidential so that they can sell the same implant at a different price to different health care institutions," the study authors write.

– Jenny Gold at The Washington Post
And the costs can vary dramatically.  For a knee replacement, the actual hardware can range from $1800 to $12,000.
Hospitals could actually make more money by using cheaper devices – hospitals are paid a lump sum for the procedure by Medicare and earn a higher profit if the hardware costs less.  But they don't pressure surgeons to use cheaper devices.
"They don't want to offend the doctors.  They cater to the however they can, which includes not telling them which devices to use," [explains Kevin J. Bozic, an orthopedic surgeron at the University of California San Francisco].

And many orthopedic surgeons are aligned with a particular manufacturer, says Bozic, and receive a consulting fee or royalty for using that particular device.  That makes them even less likely to take cost into consideration.

– Jenny Gold at The Washington Post
So it's good that hospitals are forcing surgeons into a particular product.  But it's scary that surgeons are, essentially, for sale to the highest bidder.  Is your doctor using a particular device because it is the most appropriate… or the safest… or the best quality?  Or was the hardware selected because that manufacture paid the most?
This practice of buying off doctors could be one of the reasons why 93,000 defective hips were implanted into unsuspecting patients.  DePuy Orthopaedics – a division of Johnson & Johnson – paid more than $80 million to doctors across the country for "promotion", "research", and "consultations" for its defective ASR metal-on-metal hips.
While the surgeons who received the payments have tried to defend them, consumer advocates say such payments pose a conflict of interest. The US Department of Justice brought charges against four medical device companies – including DePuy – in 2007, claiming the companies were using kickbacks to market their products. The charges were later dropped when the companies paid fines and promised to pay doctors for only legitimate consulting charges.
However, DePuy's kickbacks appear to have continued even after the DOJ's involvement. Company disclosures show that DePuy paid nearly $48 million to doctors in 2009 and nearly $33 million through September 2010. Some sugeons received more than $1 million in payments just this year, even as DePuy recalled more than 93,000 defective ASR hips.  In November 2013, DePuy and Plaintiffs announced the terms of a $2.5 settlement to resolve approximately 2/3 (8,000) of the claims involving DePuy's defective ASR hips.
Read More:
© Copyright 2014 Brett A. Emison
Follow @BrettEmison on Twitter.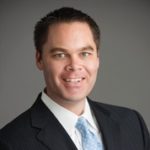 Brett Emison is currently a partner at Langdon & Emison, a firm dedicated to helping injured victims across the country from their primary office near Kansas City. Mainly focusing on catastrophic injury and death cases as well as complex mass tort and dangerous drug cases, Mr. Emison often deals with automotive defects, automobile crashes, railroad crossing accidents (train accidents), trucking accidents, dangerous and defective drugs, defective medical devices.