By now, most of America has seen (or at least heard about) the horrific video show NFL running back Ray Rice knocking out his fiancee in an elevator and then dragging her out into a casino hotel.  You've also heard about problems with NFL running back Adrian Peterson or defensive end Greg Hardy or defensive end Ray McDonald.  Most of America has also heard about the issue of concussions plaguing current and former NFL players.  Most – if not all – of the media have been treating these issues as separate "crises" for the NFL and NFLPA.  But science and medicine suggest we should be looking at these issues as symptoms of the same problem.
Medical science has told us for years that brain injury is linked to violent acts.  In 2013, the Toronto Sun reported that athletes who experienced repeated head injuries have an increased risk of becoming angry and violent.  73% of the young men studied were described as "explosive"; 64% were described as "out of control"; and 68% were described as physically violent.
An 8-year study published by the University of Michigan School of Public Health in the journal Pediatrics  "does support some of the sports research that's been going on with concussions."  Researchers noted that long-term effects of head trauma can include changes in cognition, language, emotion, irritability, impulsiveness, and violence.
"Head injuries range along a continuum from athletic concussions to traumatic brain injury suffered in war or a result of an accident.  This study looks at head injuries from a broad perspective and confirms previous findings about the connection between violence and head injuries."

– Lead author, Sarah Stoddard, Ph.D, via PsychCentral
The study found that violent effects could be seen quickly following a head injury.
Researchers studied the timing between a head injury and violent behavior and found that an injury reported in year seven of the study predicted violent behavior in year eight.

"We found that the link between a head injury and later violence was stronger when a head injury was more recent, even after controlling for other factors including previous violent behavior," Stoddard said.

– Rick Nauert, Ph. D. at PsychCentral
According to the group, synapse, people suffering head trauma may develop behaviors leading to domestic violence.
We all tend to let our hair down with family, as opposed to strangers or acquaintances.  Of course, after a brain injury a person's interpretation of letting hair down may be well beyond what most would consider acceptable, particularly if their self-awareness has been affected.  They may justify their violence by saying that others provoked them, not realizing that the brain injury has increased their sensitivity to stress and decreased their ability to handle it.
The frontal lobe is often damaged in brain injury.  This area of the brain is involved in reasoning, problem solving and controlling our more basic instincts such as anger.  An individual who has sustained a brain injury has often lost these skills and therefore may have trouble controlling anger and violent outbursts.  In many cases brain injured individuals often lose some of the social judgment capabilities and are not effectively able to reason out the appropriateness of either their own behavior or the behavior they expect from others.

– synapse, Domestic Violence and Brain Injury
A 2005 study noted that aggressive behavior after a concussion or other traumatic brain injury includes explosive behavior that can be set off by minimal provocation and occur without warning.  A number of studies have found  frontal and prefrontal injuries or other abnormalities in people prone to impulsive aggression and violence.  The frontal lobe and prefrontal network generally control impulse and behavioral reactions to provocation.  Uninjured people are able to control negative feelings voluntarily and can process restraint-producing cues from their environment, including facial and vocal signs of anger or fear.  However, when frontal and prefrontal areas of the brain are injured, victims are less able to control their emotions and impulses.  They are also more prone anger, aggression, and violence.
Why have we not seen any discussion of the link between concussions and other head trauma and domestic violence in the NFL? Just last Friday, the NFL dumped piles of data showing the severe risk its players at at for traumatic brain injury.  According to the NFL data, nearly 30% of players will suffer brain injury significant enough to result in moderate-to-severe dementia.  Twice the rate of the regular population at age 71.
Greg Hardy – found guilty of domestic violence in July 2014 – suffered a concussion during the 2010 NFL season.  The other players in the news have not had a concussion documented on an injury report, but each of them is likely to have suffered numerous head traumas in their grinding NFL careers.  Ray Rice even bragged that new NFL rules prohibiting running backs from using the crown of their helmet to contact defenders outside the tackle box would not change his running style.
"I don't like it," Rice told the Ravens' official web site.  "I'm just telling you right now, there's not going to be a guy that's going to be able to get a free lick on me and think it's all right.  I will defend my case, and I will defend myself as a runner."

***

Rice and others contend that it's impossible for a back to protect himself without dipping his head and making contact.

"If I'm in the open field and you're coming at me and I'm coming at you, and I lower my shoulder and I get flagged, I'll appeal it," Rice said.  You're going to protect yourself as a runner.  Not one running back, you ask anyone in the league, not one is going to change their game."

– Kareem Copeland, NFL.com
It just makes sense that when the NFL generates a higher-than-normal level of brain injury, it generates a higher-than-normal level of domestic violence.
Since 2000, there have been 83 domestic violence arrests of NFL players, making this by far the NFL's worst category with a relative arrest rate of 55.4%.  As Benjamin Morris at FiveThirtyEight, points out, this is "extremely high relative to expectations."
That 55.4 percent is more than four times worse than the league's arrest rate for all offenses (13 percent), and domestic violence accounts for 48 percent of arrests for violent crimes among NFL players, compared to our estimated 21 percent nationally.

Moreover, relative to the income level (top 1 percent) and poverty rate (0 percent) of NFL players, the domestic violence arrest rate is downright extraordinary.

– Benjamin Morris at FiveThirtyEight
No one is defending the actions of these players off the field.  I'm certainly not doing that here.  A brain injury can never be an excuse for domestic violence.  But why hasn't the league and why hasn't the Players Association made the link between the level of brain injury and the level of domestic violence when the science is so strong and so straightforward.
The NFL and the NFLPA have a concussion and brain injury problem.  The league and the Players Association have a domestic violence problem.  But the science suggests they are not separate problems at all.
When the NFL has already acknowledged significant brain injury resulting in dementia in almost 30% of its players, why isn't the league and – more importantly – why isn't the NFLPA doing something more to protect these players and their families?
Read More:
© Copyright 2014 Brett A. Emison
Follow @BrettEmison on Twitter.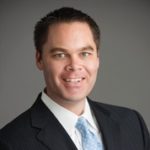 Brett Emison is currently a partner at Langdon & Emison, a firm dedicated to helping injured victims across the country from their primary office near Kansas City. Mainly focusing on catastrophic injury and death cases as well as complex mass tort and dangerous drug cases, Mr. Emison often deals with automotive defects, automobile crashes, railroad crossing accidents (train accidents), trucking accidents, dangerous and defective drugs, defective medical devices.