Almost 30% of NFL and former NFL players will develop some form of moderate to severe dementia according to an actuarial study of NFL data.  That compares to just a 1-in-7 risk of dementia for those 71 years and older in the general population.  According to the data compiled from records produced in response to the NFL concussion lawsuit, approximately 14% of all former NFL players will be diagnosed with Alzheimer's disease and another 14% will develop at least moderate dementia.  The report confirmed that former NFL players with neurological problems would be "materially higher than those expected in the general population" and which would arise at "notably younger ages."
The NFL data also showed former NFL players have twice the risk as the general population to suffer from early onset of ALS and Parkinson's disease.
"This report paints a startling picture of how prevalent neurocognitive diseases are among retired NFL players, and underscores why class members should immediately register for this settlement's benefits," said a lawyer for retired players.  Despite this evidence, the NFL has said thousands of retired players would likely not participate in the settlement, despite being eligible.
NFLPA Concussion Lawsuits Moving Forward
Mike Florio, writing for NBC Sports, noted that the NFL Concussion lawsuit "curiously omitted the group that was in the best position… to protect all players from the shell game pro football allegedly was playing regarding the long-term risks of head injuries."  That changed when a group of former players sued the NFLPA for concussion-related injuries.  More than a dozen former players – including Pro-Bowlers Neil Smith and Joe Horn – have joined the lawsuits against the NFLPA.
The claims brought against the NFLPA are different from those alleged against the NFL itself in other litigation.  Players with claims against the NFL are not precluded from bringing claims against the NFLPA and may participate in both cases.
Former NFL players are continuing to sign up to join this litigation.  Additional information, copies of pleadings, answers to frequently asked questions, and contact information for the attorneys fighting for these players can be found at www.nflinjurylawsuits.com.
Read More:
© Copyright 2014 Brett A. Emison
Follow @BrettEmison on Twitter.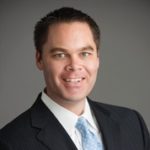 Brett Emison is currently a partner at Langdon & Emison, a firm dedicated to helping injured victims across the country from their primary office near Kansas City. Mainly focusing on catastrophic injury and death cases as well as complex mass tort and dangerous drug cases, Mr. Emison often deals with automotive defects, automobile crashes, railroad crossing accidents (train accidents), trucking accidents, dangerous and defective drugs, defective medical devices.