Up to half of sea food sold is mislabeled to cause consumers to believe they eating higher quality (more expensive) fish than they are actually being served says advocacy group Oceana.
Diane Sawyer reported this fraud on World News Tonight:
The problem doesn't just exist in Florida, but across the country. Oceana's findings:
Florida – 31% of seafood mislabeled
Boston – 48% of seafood mislabeled
Los Angeles – 55% of seafood mislabeled
A common "substitutions" include serving king mackerel sold as grouper. King mackerel is a cheaper fish, but can also be high in mercury and cause health concerns for pregnant women and others. Another "substitution" includes serving escolar (which can make people sick) in place of "white tuna".
The most frequently mislabeled fish appears to be snapper. In the Florida study, red snapper was mislabeled 86% of the time. In the Los Angeles study, every single sample sold as "snapper" (34 of 34) was mislabeled.
If purchasing these fish or ordering at a restaurant, you be careful to pay close attention to price, cut quality, and preparation.
"A piece of tuna sushi has the potential to be an endangered species, a fraud, or a health hazard."

– Lowenstein, et al. 2009 as quoted by Oceana
Commonly mislabeled seafood, according to Oceana, include:
Commonly Mislabeled Sea Food – Source: Oceana

| | |
| --- | --- |
| YOU PURCHASED | YOU RECEIVED |
| Red Snapper | Slender Pinjala, Channel Catfish, Rockfish, Tilapia, Nile Perch, Mahi Mahi, Mullet Snapper, Malabar Blood Snapper, Atlantic Cod |
| Mahi Mahi | Yellowtail |
| Grouper | Channel Catfish, Hake, Tilapia, Alaska Pollock, Nile Perch |
| Wild Salmon | Farmed Salmon |
| Swordfish | Mako Shark |
| Bluefin Tuna | Bigeye Tuna, Yellowfin Tuna |
| White Tuna | Escolar |
| White Snapper | White Hake |
| Atlantic Cod | Alaska Pollock, Norwegian Pollock, Whiting, Saithe, Escolar |
| Chilean Sea Bass | White Bass, Striped Bass |
| Shark Meat | Nile Perch |
| Red Drum | Black Drum |
| Halibut | Sea Bass, Deep-Water Cape Hake |
| Haddock | Saithe |
| Anchovies | Icefish |
| Orange Roughy | Oreo Dory, John Dory |
| Red Mullet | Spotted Goatfish |
| Monkfish | Pufferfish |
Though seafood can offer health benefits – including healthy Omega-3 – it can also be a high-risk food when improperly sourced, handled, or prepared. Health risks increase with mislabeling. Despite the health risks, only 2% of US seafood is inspected and only 0.001% of seafood is inspected for mislabeling.
Affordable technology now exists to track seafood fully from ship to plate. Such systems are already in effect in Europe and should be implemented here in the U.S. We deserve to know what is on our plates and what we are putting into our bodies.
Read More:
(c) Copyright 2012 Brett A. Emison
Follow @BrettEmison on Twitter.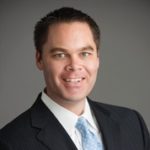 Brett Emison is currently a partner at Langdon & Emison, a firm dedicated to helping injured victims across the country from their primary office near Kansas City. Mainly focusing on catastrophic injury and death cases as well as complex mass tort and dangerous drug cases, Mr. Emison often deals with automotive defects, automobile crashes, railroad crossing accidents (train accidents), trucking accidents, dangerous and defective drugs, defective medical devices.