NBC Nightly News recently reported on growing concerns about the safety of playground mulch made from recycled rubber tires.  The report noted that mulch contains the same chemicals originally found in tires, which are not removed simply by shredding the tires.
Rubber playground mulch is made of the same recycled material that is used in crumb rubber artificial turf.  An earlier NBC investigation raised questions about crumb rubber turf's link to cancer and other health risks in soccer players across the country.
Both the Consumer Product Safety Council (CPSC) and the EPA have backtracked on earlier assessments that the crumb rubber material was "safe", calling their previous studies "limited".  Nevertheless, the EPA has refused to perform additional testing, calling the matter a "state and local decision."
While recycled tire playground mulch is made of the same potentially toxic material, the federal government has actively promoted the use of rubber mulch.
"Children go to playgrounds almost daily," said Dr. Phillip Landrigan, dean of global health at New York's Mt. Sinai Hospital and a top expert on the effect of chemicals on children.  "And gifted athletes are on the soccer filed almost every day.  That sort of cumulative exposure results in a buildup in their body of these toxic chemicals, and can result in a buildup of cellular damage that's caused by these chemicals, that can then result in disease years or decades later."

"Little children should not be put in a situation where they're forced to be in intimate contact with carcinogenic chemicals," Dr. Landrigan added.

– NBC Nightly News
Parents say the recycled tire mulch doesn't just protect kids from falls and scrapes, the mulch ends up in their clothes, on their skin, and in their mouths.
Venesza Farmer said she struggled to keep her daughter – who was learning to walk at the time – from putting tire crumbs in her mouth.  "My kids would just be tainted in black," she said.  "Their clothes would be black.  And I knew, this isn't healthy."

***

Alisa O'Brien, a grandmother and a registered nurse from Ft. Myers, Florida, had the same concerns as other caregivers.  "I would pick up my grandson from daycare each afternoon to find his hands and arms up to his elbows covered in black," she said.
What kind of chemicals are found in recycled tires?  Benzene, mercury, styrene-butadiene, polycyclic aromatic hydrocarbons, and arsenic.  And that's just a partial list.  When temperatures get hot, the recycled tires can leech gases that are inhaled.
Read More
© Copyright 2014 Brett A. Emison
Follow @BrettEmison on Twitter.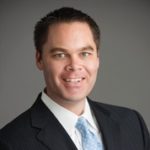 Brett Emison is currently a partner at Langdon & Emison, a firm dedicated to helping injured victims across the country from their primary office near Kansas City. Mainly focusing on catastrophic injury and death cases as well as complex mass tort and dangerous drug cases, Mr. Emison often deals with automotive defects, automobile crashes, railroad crossing accidents (train accidents), trucking accidents, dangerous and defective drugs, defective medical devices.