It seems like medical malpractice is often the front line in the assault on civil justice and 7th Amendment freedoms. People, understandably, have a special relationship with their physician. The organizations who work to avoid accountability and responsibility for negligent conduct (for example, The Chamber) often play upon those fears – and fears of rising healthcare costs – in their efforts to attack the civil justice system.
A common argument against 7th Amendment rights just suffered a substantial set back according to an op-ed published last week in The New York Times. Tort "reformers" and the anti-justice crowd have suggested that litigation fear has prevented the kind of transparency that would allow doctors and hospitals to learn from mistakes and other errors. A new study shows the opposite. Litigation has fostered the kind of openness and transparency sought by patient safety advocates.
New evidence, however, contradicts the conventional wisdom that malpractice litigation compromises the patient safety movement's call for transparency. In fact, the opposite appears to be occurring: the openness and transparency promoted by patient safety advocates appear to influencing hospitals' responses to litigation risk.

***

My [more than 400] interviewees confirmed that while hospitals historically took an adversarial and secretive approach to lawsuits and error, that has begun to change. In recent years, hospitals have become increasingly open with patients: over 80 percent of hospitals in my study have a policy of apologizing to patients when errors occur. And hospitals are more willing to discuss and learn from errors with hospital staff.

– Learning From Litigation [Joanna C. Schwartz at The New York Times]
The study also found that medical litigation also spurred additional safety efforts with more than 95% of hospitals integrating information from lawsuits into patient safety efforts. Risk managers and patient-safety personnel overwhelmingly reported that medical lawsuit data has been useful in identifying and eliminating medical errors.
Another recent study by a medical malpractice insurance company showed no national medical malpractice crisis and actually showed med mal payments were lower in 2012 than the year before and have been trending downward since 2003.
The right to trial by jury – guaranteed by the 7th Amendment – is the ultimate lynch pin for all other constitutional rights. Let's keep it protected.. and keep protecting the public.
[More on Your 7th Amendment Rights]
© Copyright 2013 Brett A. Emison
Follow @BrettEmison on Twitter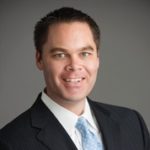 Brett Emison is currently a partner at Langdon & Emison, a firm dedicated to helping injured victims across the country from their primary office near Kansas City. Mainly focusing on catastrophic injury and death cases as well as complex mass tort and dangerous drug cases, Mr. Emison often deals with automotive defects, automobile crashes, railroad crossing accidents (train accidents), trucking accidents, dangerous and defective drugs, defective medical devices.