Q: What's the difference between a jellyfish and a lawyer?
A: One's a spineless, poisonous blob. The other one's a jellyfish.
Q: What's the difference between a lawyer and a leech?
A: After you die, the leech stops sucking your blood.
Q: What's the difference between a lawyer and a trampoline?
A: You take off your shoes before you jump on a trampoline.
There's a reason why lawyer jokes are so popular. Fact is, the public doesn't think very highly of us. Lawyers consistently place near the bottom of Gallup's annual survey of the public's perception of various industries.
In 2009, only 26% of the public viewed lawyers favorably. Lawyer ranked above only the real estate, automobile, and oil industries. Lawyers ranked lower than banks, the federal government, and airlines.
By 2012, lawyers' perception had grown somewhat, though still on the low end. More than 1/3 of the public had a positive view of lawyers; better than electric & gas utilities, advertising agencies, real estate, banks, the federal government, and the oil industry, but still worse than airlines and pharmaceuticals.
Granted, the public has had some help in forming its negative perceptions with nearly non-stop barrages of high profile negative publicity by special interests like the Chamber of Commerce and Institute for Legal Reform, with their false accusations like those contained in the annual "Judicial Hellholes" report.
But lawyers, ourselves, bear some of the blame. There are bad apples in every profession. Like, apparently, this guy: Minnesota lawyer Thomas Lowe.
Lowe represented a woman in divorce. After a conversation in which Lowe asked about his client's sexual relationship with her husband, Lowe followed up by asking if the client would like to have sex with him. That's bad enough.
As they say, "one thing led to another", and Lowe began an affair with his client. That's worse.
However, a few months into the affair, the client began noticing she was being billed for "drafting memo" time during the exact hours she and Lowe were having sex. Lowe was billing his client for the time he was sleeping with her! That's unbelievable!
Lowe, understandably, has been suspended from practicing law indefinitely.
Eric Turkewitz, at the New York Personal Injury Law Blog, has been consistent in calling out the bad apples of our profession. Just last week, Turkewitz wrote about a lawsuit brought against of number of Florida law firms for unethical solicitation of clients.
As Turkewitz has written, "When lawyers practice unethically it tarnishes the entire profession and makes it more difficult to represent those in need of legal services."
There are bad apples in every profession. Lawyers should be vigilant about identifying our bad apples and ensuring they don't tarnish the reputation of the vast majority of lawyers who practice honorably and ethically.
Read More:
© Copyright 2012 Brett A. Emison
Follow @BrettEmison on Twitter.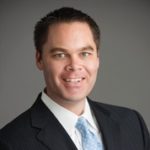 Brett Emison is currently a partner at Langdon & Emison, a firm dedicated to helping injured victims across the country from their primary office near Kansas City. Mainly focusing on catastrophic injury and death cases as well as complex mass tort and dangerous drug cases, Mr. Emison often deals with automotive defects, automobile crashes, railroad crossing accidents (train accidents), trucking accidents, dangerous and defective drugs, defective medical devices.