Johnson & Johnson faces another round of defective metal-on-metal hip lawsuits with the first DePuy Pinnacle hip trial starting today.  Just last year, Johnson & Johnson announced a $2.5 billion settlement to resolve claims for its DePuy ASR metal-on-metal hip implants.  However, even though DePuy's Pinnacle hip is also a metal-on-metal hip implant, these devices were not included in the ASR settlement.
The Plaintiff
The plaintiff in this first bellwether trial is Kathleen Herlihy-Paoli, a graphic designer from Montana.  Paolireceived two DePuy Pinnacle hips in 2009, but soon complained of pain from the implants.  She had revision surgeries to remove the hips in 2011.  Tests conducted before removal of the implants showed "dangerous levels of cobalt and chromium [in] her bloodstream" and showed "cobalt blood serum levels were 85 times higher than normal".
After removing the Pinnacle implants, Paoli's surgeon found "the implant had turned black with metallosis."
The Problem
Metal-on-metal hips suffer the same basic fundamental flaw regardless of the particular model or system.  As the metal components move, the grind up against each other and can release toxic metal particles into the body.  The effect can cause pain, swelling, or even toxic metallosis which destroys the surrounding tissue.  One study suggested that chromium and cobalt ions released into the body can damage lymph nodes, the spleen, and kidneys.
Even though the DePuy Pinnacle and the DePuy ASR both use metal-on-metal components, DePuy has recalled only the ASR devices.  DePuy has refused to recall its Pinnacle hip implants.  However, company stopped producing the metal-on-metal version last year after the FDA required metal-on-metal hip manufacturers to submit new products for pre-market approval and conduct post-market studies for products already in use.  In other words, DePuy decided to stop selling these implants rather than conduct the required study.
What's at Stake?
The Paoli trial is the first of more than 6,000 cases filed across the country that have been consolidated in US District Court in Dallas, Texas.
"The first trials in any of these consolidated litigations set the tone for the following cases," Carl Tobias, who teaches product-liability law at the University of Richmond in Virginia, said in an interview.  "If [Johnson & Johnson] loses the first couple of these Pinnacle trials, they better start seriously thinking about coming up with a settlement similar to what they signed off on for the ASR hips."

– J&J's Pinnacle Hips Face First Trial on Poisoned Patients [Jef Feely at Bloomberg]
The jury will consider whether Johnson & Johnson and those in its DePuy division continued marketing the Pinnacle implants even after they learned of its defects.  If so, the jury could award punitive damages in order to punish DePuy and deter other manufactures from making a similar calculation.  "This is a very dangerous case for J&J", University of Michigan professor Erik Gordon told Bloomberg.
The trial, which begins today, is expected to last six weeks.
Read More:
© Copyright 2014 Brett A. Emison
Follow @Brett Emison on Twitter.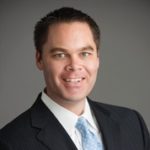 Brett Emison is currently a partner at Langdon & Emison, a firm dedicated to helping injured victims across the country from their primary office near Kansas City. Mainly focusing on catastrophic injury and death cases as well as complex mass tort and dangerous drug cases, Mr. Emison often deals with automotive defects, automobile crashes, railroad crossing accidents (train accidents), trucking accidents, dangerous and defective drugs, defective medical devices.