In December 2012, Kansas City Chief Jovan Belcher committed the ultimate domestic violence – shooting girlfriend Kasandra Perkins multiple times and killing her.  A new study of Belcher's brain showed he had signs of traumatic brain damage and likely was suffering from chronic traumatic encephalopathy – commonly called CTE.
In one text message sent in late October or early November, Belcher wrote he "would shoot" Perkins "if she didn't leave him alone."  The girlfriend told police that Belcher said "his child's mother threatened to take all his money and his child if they split up" and "knew exactly how to press his buttons and make him angry."

Belcher shot Perkins multiple times in their home on Dec. 1 and then drove to team headquarters, where he killed himself in front of his coach and general manager after telling  them he "wasn't able to get enough help."

***

When [head coach Romeo] Crennel arrived, Belcher said, "You know that I've been having major problems at home with my girlfriend.  I need help!  I wasn't able to get enough help.  I appreciate everything you all have done for me with trying to help… but it wasn't enough.  I have hurt my girl already and I can't go back now."
Belcher's body was exhumed one year after his death and his brain examined by experts in New York.  The examination said: "The microscopic findings of neurofibrillary  tangles in young person are fully consistent with the pathological presentation of Chronic Traumatic Encephalopathy (CTE) as it is reported in the available medical literature."
CTE has been found to cause erratic and sometimes tragic behavior by some NFL players, perhaps most notably Hall of Fame linebacker Junior Seau, who killed himself last year.  The disease, only recently diagnosable before death, has often been found in former and longtime football players.

***

Former professional wrestler Chris Benoit was found to have CTE after killing his wife and son before killing himself in 2007.
According to Boston University's CTE Center, chronic traumatic encephalopathy is a progressive degenerative disease of the brain found in athletes with a history of repetitive brain trauma, including concussions and subconcussive blows to the head.  This trauma triggers progressive degeneration of brain tissue, including the build-up of an abnormal protein called tau.  Symptoms include memory loss, confusion, impaired judgment, impulse control, aggression, depression, and progressive dementia.
The Belcher finding legitimately rekindles many of the arguments that people inside and outside the NFL are having right now about the violence of the sport and how it affects players.

Given the recent attention focused on domestic violence – from Belcher's case to more recent incidents involving Ray Rice and other current NFL players – the CTE diagnosis for Belcher could become a critical turning point in this discussion.
Though not widely publicized, reports have suggested that the brain injuries suffered by current and former NFL players are related to the comparatively high occurrence of domestic violence.  In fact, HBO's Real Sports with Bryant Gumble will examine examine the link between NFL brain injury and domestic violence in an October 2014 episode.
This data and link between brain injury and domestic violence will likely come into play in lawsuits by former players against the NFL and NFLPA.  More than a dozen former NFL players have filed concussion injury lawsuits against the NFLPA.  These players claim the Players Association was aware of concussion dangers for decades, but ignored and hid the risks from players.
The claims brought against the NFLPA are different from those alleged against the NFL itself in other litigation.  Players with claims against the NFL are not precluded from bringing claims against the NFLPA and may participate in both cases.
"We believe that the most important resource in the NFL is the players, and the most essential part of the player's body is the brain.  Considering the millions of dollars received as dues from NFLPA members, the NFLPA did not do enough to protect its members from traumatic brain injury."

– Kevin Regan, an attorney for the former NFL players
Additional players are continuing to sign up to join the NFLPA concussion litigation.  Additional information, copies of pleadings, answers to frequently asked questions, and contact information for the attorneys fighting for these players can be found at www.nflinjurylawsuits.com.
Read More:
© Copyright 2014 Brett A. Emison
Follow @BrettEmison on Twitter.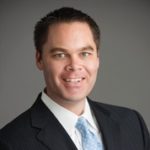 Brett Emison is currently a partner at Langdon & Emison, a firm dedicated to helping injured victims across the country from their primary office near Kansas City. Mainly focusing on catastrophic injury and death cases as well as complex mass tort and dangerous drug cases, Mr. Emison often deals with automotive defects, automobile crashes, railroad crossing accidents (train accidents), trucking accidents, dangerous and defective drugs, defective medical devices.