Could a smiling emoticon undermine your personal injury case?  In some courts, the answer is yes.
Back in April, Amanda Hess at Slate wrote that "appearing happy on social media may be used against you in a court of law."  In legal circles this issue is nothing new.  However, the potential discovery of social media continues to be a surprise to the public and injured victims across the country.
Why – in this day and age – is the discovery of social media information still a surprise?  Because regardless of practicalities, users still have an expectation of privacy even when using social media.  Defense lawyers suggest otherwise, arguing that – regardless of privacy settings – there is no expectation of privacy for anything posted on Facebook.  But, as Eric Turkewitz noted years ago, Facebook says otherwise.
Eric Turkewitz has written a number of times about various social media discovery decisions.  I suggest you read Eric's posts on this subject:
I won't repeat all of what Eric said — you should read his posts yourself. However, the short takeaway is that many courts are rejecting the Defense Lawyer premise that injured victims have put their entire life at issue on trial simply by filing a lawsuit to recover from the person or corporation that injured them.
Regardless of any privacy expectation, defense lawyers will attempt to obtain a plaintiff's social media history.  Sometimes defense lawyers are successful.  And what then?
In this time of social media-assisted public shaming, we're trained to fear the nasty note that lies dormant in our feed for days, months or years before it jumps off the platform and kills our reputations.  But [there is] an even trickier type of social media snare: the post that makes you look too good for your own good.  These days, victims of workplace discrimination or horrific accidents or sexual assaults who seek damages for emotional distress or loss of enjoyment of life can now expect their online profiles to be scraped for evidence that they very much enjoy their lives – or at least, that they appear to on their Facebook pages.

– Evidence of Life on Facebook [Amanda Hess at Slate] [bold added]
Posts are taken in isolation and out of context and flashed up on a big, overhead screen as evidence the plaintiff is not actually injured, but is exaggerating or even lying about their harm.  After all, social media posts a clear, contemporaneous observations straight from a plaintiff's mouth – right?
Wrong.
One problem is the way that the vast majority of users engage in social media.  Social media promotes happy sentiment.  For example, Facebook users selectively screen photos and images to present themselves as attractive and fun; users don't like people who post negative things online.  One study even found that emotional states can be transferred via social media posts.  As Hess noted, "In other words, a user's emotional performance on social media may be more influenced by the platform's dynamics than by her own feelings."
One court noted that "The fact that an individual may express some degree of joy, happiness or sociability on certain occasions sheds little light on the issue of whether he or she is actually suffering emotional distress.  A severely depressed person may have a good day or several good days and choose to post about those days and avoid posting about moods more reflective of his or her actual emotional state."
Not only are social media posts untrustworthy, what Hess described as "faux intimacy" convinces jurors that such posts are believable – "that Facebook posts are just like 'utterly personal expressions written in private diaries.'"
Does fake-dancing for Facebook now constitute a life pleasure on the level of actual dancing?  Does a "Happy Birthday" posted to Facebook signify as strong a social connection as a ringing phone or a knock on the door?

***

Social platforms offer seemingly endless evidence that we're all enjoying our lives, online.  It would be a mistake for courts to assume that's all there is.
Injured people don't put their entire life on trial just because they utilize the 7th Amendment to protect their rights. An injury does not put into issue all of a person's communications, emails, letters, tweets, or photographs. Courts should be mindful of privacy issues for all involved and should not permit fishing expeditions like that suggested by the Florida Defense Lawyers.
That said, all of us should be concerned about Facebook privacy, particularly if you have been injured by someone and might need to protect your rights in court.
Read More:
© Copyright 2015 Brett A. Emison
Follow @BrettEmison on Twitter.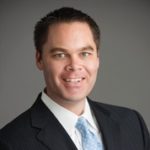 Brett Emison is currently a partner at Langdon & Emison, a firm dedicated to helping injured victims across the country from their primary office near Kansas City. Mainly focusing on catastrophic injury and death cases as well as complex mass tort and dangerous drug cases, Mr. Emison often deals with automotive defects, automobile crashes, railroad crossing accidents (train accidents), trucking accidents, dangerous and defective drugs, defective medical devices.